Explore the field of public humanities while working collaboratively on a group project to bring the ideas and insights of the humanities to life. As a part of the program, students will learn how to produce podcasts, collect oral histories, and conduct archival research in the context of an online exhibition. The Summer 2023 project will be an exhibition examining activism against the Greek dictatorship of 1967-1974 in the US and especially at Columbia.
Program Overview
This online program invites students to explore the emerging field of public humanities, gain hands-on experience with its objectives, methods, and outcomes, and pursue a group project that connects research on Greece with a broad public audience.
The program is structured around:
A seminar in Hellenic Studies in which students are introduced to modern Greek history and culture through the study of texts, films, and cultural artifacts,
A workshop in public humanities in which students are trained in the methods and tools of public-facing research (e.g., conducting oral histories, producing podcasts, curating online exhibitions, designing games), and
Collaborative work in which students work closely with Columbia faculty and public humanities partners (artists, curators, educators, and activists) in Greece to pursue a public humanities project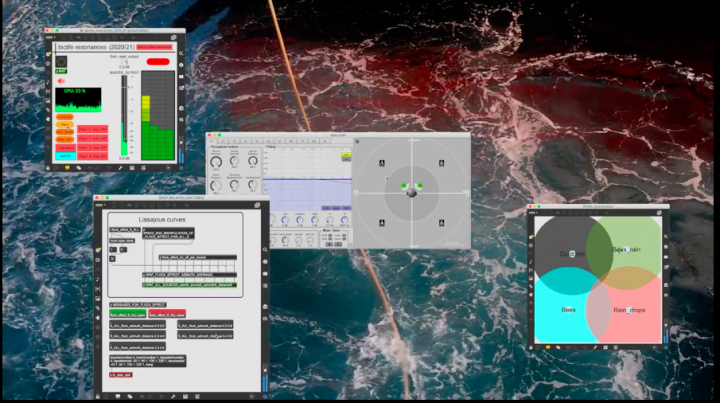 Previous projects include
an online exhibition
on refugee students
at
Columbia in the aftermath of the Greek-Turkish war of 1919-1922 and
an interactive map
on revolutionary networks on the eve of the Greek Revolution. In 2023 students will curate an online exhibition
about
activism against the Greek dictatorship
using the archive of
Columbia Professor of Economics Steven Rousseas
housed at the
Rare Book & Manuscript Library
.
Students participating in this program take Greece as a vantage point to engage issues in social justice, democracy, and community building, while developing skills for civic-minded work outside of academia. The Stavros Niarchos Foundation Public Humanities Initiative (SNFPHI) sponsors the program and covers the cost of tuition for students.
Eligibility and Application
Open to undergraduate and graduate students in good academic and disciplinary standing.
Graduating Seniors are welcome to apply
Minimum 3.0 cumulative GPA.
HOW TO APPLY
Want to apply? Click the "Start Your Application" button at the top of this page. If the button doesn't appear above, the program is not yet accepting applications. You will be asked to set up a short profile, which will allow us to send you relevant information about your application. Once you've created a profile, you will see a checklist of items that you will need to submit. These will include:
Application questionnaire(s)
Personal statement
Official transcript(s)
NOTE: This program may include an interview process for admission.
Academics
Note: The University reserves the right to withdraw or modify the courses of instruction or to change the instructors as may become necessary.
GRKM 4020 GU. Public Hellenism. 2 points.
Instructor: Dimitris Antoniou
The Practicum's participants will be registered for the course "Public Hellenism," which will meet daily from 10:00-11:00 (with the exception of a few days when it will meet 10:00-12:00). This course consists of three parts. The first part (weeks 1 and 2) introduces students to public humanities and Greek history and culture, is structured around an examination of SNFPHI projects currently underway in Greece, and draws on the materials that these projects have produced (films, guides of best practices, theoretical texts).

The second part of the course (weeks 3 and 4) is structured around workshops (on oral history, zines, archives, podcasts, and online exhibitions) conducted in collaboration with Columbia programs and initiatives. These workshops are meant to provide students with the technical skills necessary to successfully pursue the final project and to introduce them to the methods used by public humanities practitioners to connect with broad audiences. In the course's third part (weeks 5 and 6), students work on their project while taking turns leading discussions with SNFPHI project leaders in Greece, Columbia faculty, and fellows of the Institute for Ideas and Imagination in Paris. These discussions will give students an opportunity to explore the various ways in which public humanities are practiced and also receive feedback and advice for their project.
Throughout the course students are expected to dedicate to the Practicum 2-3 hours per day (including class time). Evaluation will be on the basis of: participation (30%); contribution to the project (40%); and a final report on the project (30%).
Course Objectives
:
Students can expect to develop a foundation in Greek history, anthropology, politics, and art; exercise skills in close reading, critical thinking, and intellectual debate; engage issues in social justice, democracy, and community building
; and
develop
practical
skills for civic-minded work outside academia.
Financial Considerations & Withdrawal Refund Policy
PROGRAM COSTS
*Summer 2023 Tuition and Fees
Please see our cost breakdown for detailed information.
SNFPHI is sponsoring the program and covering the cost of tuition. Participating students will also receive a stipend for project-related expenses.
*Tuition and fees are subject to approval by The Trustees of Columbia University and may change.
Withdrawal and Refund Policy
If you decide to withdraw from the program once it has already started, please be aware of the financial consequences and the office policies by clicking here.
People
Dimitris Antoniou: Faculty Director
Dimitris Antoniou is Lecturer in Hellenic Studies in the Classics Department and Associate Director of the Stavros Niarchos Foundation Public Humanities Initiative. His research and teaching focus on the history, anthropology, and contemporary art of Greece. His monograph, The Mosque That Wasn't There: Islam and Political Cost in Contemporary Greece (forthcoming, University of Pennsylvania Press), explores the state's attempts to construct a mosque, while his recent scholarly and artistic projects examine spatial absence, encounters with the unthinkable in investigations of Greece's dictatorial past, and the politics of aesthetics. Dimitris is also the curator of the Columbia University Libraries' special collection Greek Underground Press.