In spring 2020, the program's inaugural year, explore Venice's position as a crossroad of culture to challenge predetermined paradigms with respect to Europe and the world beyond its borders. Take full advantage of the location of Venice to explore the intersections of how eastern and western cultures understand common traditions through the ancient, medieval and early modern world.
Program Overview
Students choose to take one or both of the Columbia faculty-taught interdisciplinary courses. They will take full advantage of the location in Venice to provide further clarity into the themes and questions explored.
The Global Core Course, Nobility and Civility, focuses on common human values and universal perennial issues while also recognizing cultural and historical differences. The second course, Boiardo and Ariosto, asks you to consider how two Italian Renaissance epic poets envisioned characters and places linked to East Asia, Northern Africa, and the Middle East. The remaining courses that comprise the academic program include Italian language and one or two Venetian themed English taught elective courses offered by the host institution, Ca'Foscari University.

This program has been developed with support from the Andrew W. Mellon Foundation.
Eligibility and Application
Must be a currently enrolled undergraduate student in good academic and disciplinary standing at Columbia or another institution. Students from other institutions are welcome to apply.

Must have a minimum 3.0 cumulative GPA

Minimum 3.0 average language GPA (if applicable)

All qualified students are welcome to apply for the program. Students do not need to study the Italian language, but they should demonstrate the motivation to study the topic taught in the global seminar.
How to apply
Want to apply? Click the "Start Your Application" button at the top of this page. If the button doesn't appear above, the program is not yet accepting applications. You will be asked to set up a short profile, which will allow us to send you relevant information about your application. Once you've created a profile, you will see a checklist of items that you will need to submit. These generally include:
Application questionnaire(s)

Personal statement

Home school approval/clearance

Letter of recommendation
Academics
Note: The University reserves the right to withdraw or modify the courses of instruction or to change the instructors as may become necessary.

The minimum course load is 4 courses. Students are required to enroll in one or both of the courses taught by Columbia Professor Cavallo described below.
Columbia Taught Courses
Nobility and Civility: East and West (Global core INSM W3920). 3 points
Instructor: Prof. Jo Ann Cavallo

Taught in English, this course is an interdisciplinary colloquium that focuses on the examination and comparison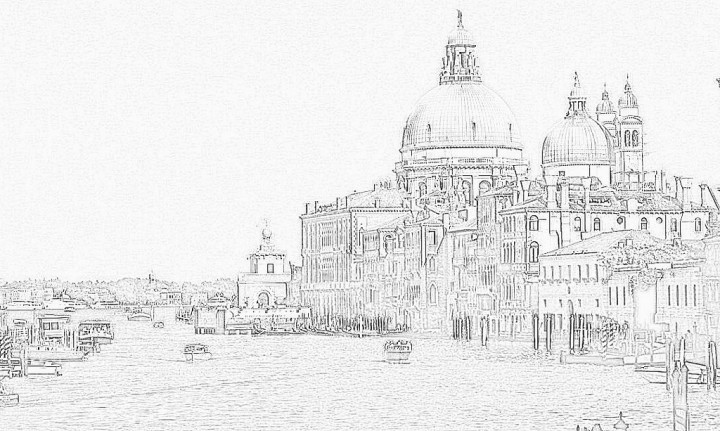 of different cultural understandings of the concepts of nobility and civility as they appear throughout the ancient, medieval and early modern world. Our project involves the analysis of important philosophical, religious and literary texts from the East Asian, Indian, Islamic and Western traditions. A fundamental aim of this course will be the formulation of an intercultural perspective from which the core human concerns of nobility and civility, which these various traditions share, can be more coherently articulated.

The Romance Epics of Boiardo and Ariosto: Global Perspectives (INSM W4192). 3 points
Instructor: Prof. Jo Ann Cavallo

Taught in English, this course offers a sustained comparison of the distinct ways in which two major Italian Renaissance romance epics, Boiardo's Orlando Innamorato (1495) and Ariosto's Orlando Furioso (1516, 1532) are engaged with the world outside the borders of Christian Europe, from eastern Asia to the Middle East to northern Africa. In focusing on the narratological strategies that both poets use to depict characters and places, both imaginary and historical, in the most disparate regions of the globe, we will be addressing issues bearing on the poems' historical and literary context.
Italian Language Courses
The following levels of Italian language will be offered through Ca'Foscari University:
Elementary 1

Elementary 2

Intermediate 1

Intermediate 2

Advanced 1
Upon successful completion of the language course, you will be able to advance to the next level at Columbia.
Elective Courses
Students may sign up for 1-2 elective courses, depending on their schedule and availability for spring 2020. All electives will count towards elective credit in the Italian department at Columbia. Please note that all of these courses will be taught in English and hosted by Ca'Foscari. In spring 2020, the following electives will be offered:
History of Italian Culture and Literature
History of the Arts of Venice and the Veneto
Italian Culture and Made in Italy
Contemporary History of Venice
Introduction to Classics
To read more about the classes, please visit the Ca'Foscari website.
Below are some additional examples of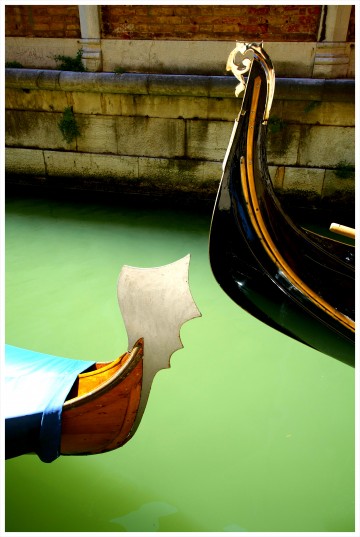 past electives offered through Ca'Foscari. These may be available again in future semesters.
History of Venice and the Veneto

History of Italian Design

History of Venice

History and Design of Glass in Venice

Contemporary Political Issues in Italy

The Ecosystem of the Venetian Lagoon
Grades and Transcripts
All courses taken on the program are converted to an American grading scale and transmitted to students as follows:
Columbia students: Grades appear on SSOL and your transcript as semester grades from courses taken at Columbia. For more information, please see the section on Academic Credit in Steps to Study Abroad.
Barnard students: Grades appear on eBear and your transcript as any semester grades from courses taken at Barnard. For more information, please see the section on Credit and Transcripts for Barnard Students on our Barnard student pages.
Non-Columbia students: Grades are entered into Columbia system and you will need to request a transcript to obtain your final grades. Please see the section on Credit and Transcripts for Non-Columbia Students on the Non-Columbia student pages.
Life in Venice
HOUSING
Students share furnished apartments which are located throughout the main island of Venice in various neighborhoods from Canareggio to Castello. They also have the opportunity to visit each other and thus, explore different neighborhoods and gain a sense of how the city fabric works.
MEALS
Students are responsible for their own meals. Venice has many restaurants, bars, cafes, and pasticceries. Students have the opportunity to shop at the local markets and frequent the bars and restaurants in their neighborhood on a regular basis. Every student apartment has a kitchen so students often take the opportunity to develop new cooking skills.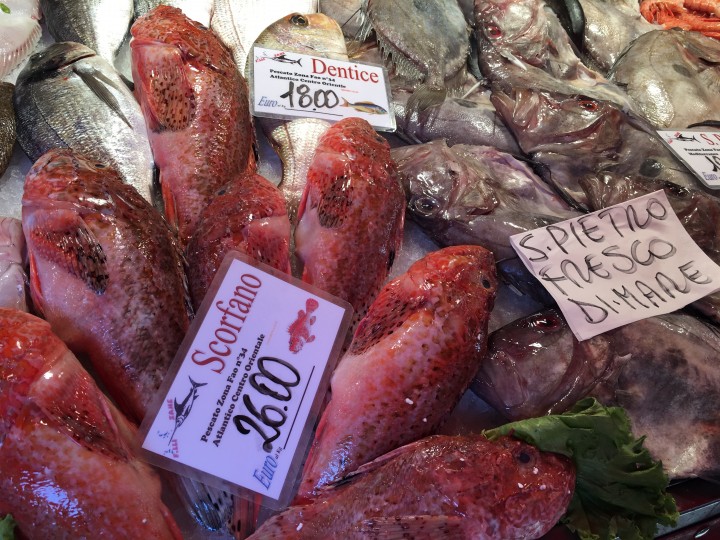 Ca' Foscari also has two student cafeterias which offer low-cost meals. They are located about 10 minutes from the classrooms. The hours are limited.
ACTIVITIES
Throughout the program, Various activities will be organized for program participants outside of the classroom. These activities will give students the opportunity to further explore the city of Venice and its surrounding area. Students will also be given opportunities to participate in events hosted by Ca'Foscari University.
DAILY LIVING AND SCHEDULE
Classes will be offered on weekdays only. In order to accommodate all of the classes, some of the classes may be offered in the evenings. Since classes are during the week, students are able to travel on the weekends if they choose to do so.
LOCATION
Venice
Venice, in Italian Venezia, is considered by many the most beautiful city in the world. Founded over 1500 years ago, the Venetian Republic rose to become the main European center of trade between the East and West. At the height of its power, it controlled an empire that extended north to the Dolomites and south as far as Cyprus. This is where Marco Polo set off for his historic voyage to Italy.
It is in a unique position, built on an archipelago of islets or shoals, a few kilometers from the mainland, in a lagoon protected from the open sea by the natural island of the Lido. The city is comprised of over 117 small islands, 150 canals, and more than 400 bridges. There are no cars; waterbuses, gondolas, and boats provide the only means of transport along a system, the main thoroughfare being the Grand Canal, lined with splendid palaces. Venice's urban fabric has not changed since the late eighteenth century, giving it a remarkably peaceful and enchanting atmosphere. One of the best ways to explore the city is to walk. It only takes one hour to get from east to west, enjoying the main attractions and discovering unique remnants of Venice's grand past in almost every corner.
Host Institution
Established in 1868, University Ca' Foscari of Venice is one of the most prestigious universities in Italy. It includes four schools (called Facoltà) in Economics and Business, Humanities, Sciences, and Foreign Languages and Literature which is divided in Western and Oriental studies. Ca' Foscari University has 20,000 students and it offers 30 bachelor's degrees and 53 masters degrees. Research and continuing education are also important goals of the university as evidenced by 18 Ph.D. programs offerings and 23 masters programs.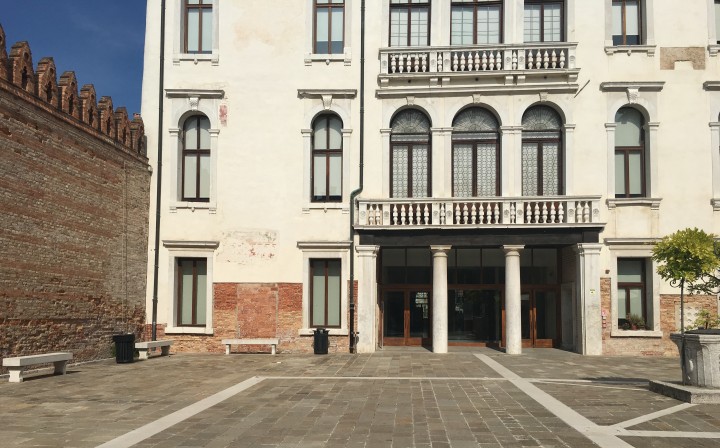 The University is located in historical buildings throughout the city which is the home of many cultural and prominent institutions such as the Biennale of Arts, the Fondazione Cini, the University of Architecture, and many others. All of them share programs and activities with Ca' Foscari University.
People
Faculty
Jo Ann Cavallo (Ph.D., Yale, 1987) is Professor of Italian and Italian Department Chair at Columbia University, where she has taught since 1988. Her latest book, The World beyond Europe in the Romance Epics of Boiardo and Ariosto (2013), was awarded the Modern Language Association's Scaglione Publication Award for a Manuscript in Italian Literary Studies. She is also the author of Boiardo's Orlando Innamorato: An Ethics of Desire (1993), The Romance Epics of Boiardo, Ariosto, and Tasso: From Public Duty to Private Pleasure (2004), and co-editor of Fortune and Romance: Boiardo in America (1998). Her articles have focused on Italian authors from the medieval to the modern period, cross-cultural encounters in the Mediterranean, and folk traditions that dramatize epic narratives (Sicilian puppet theater and the epic Maggio of the Tuscan-Emilian Apennines). Her current project is a co-edited volume of essays entitled "Speaking Truth to Power in Medieval and Early Modern Italy" (special issue of Annali d'italianistica, 2016).
Financial Considerations
Many students use a combination of federal student aid and home school grants to fund their undergraduate studies. Many, if not most, of these funds are applicable to studying abroad for a semester or academic year. The costs of studying abroad during the semester or academic year are frequently comparable to those of staying on campus.
All students should work with their home school financial aid office to determine what aid is available for studying abroad.
Program Costs: Spring 2020 (coming soon)
Financing Your Studies in Venice
For more information and resources on financing your time abroad, please see the pages below:
Resources for Accepted Students