Due to the unpredictable nature of the spread of COVID-19 worldwide, the Global Scholars Program in Sub-Saharan Africa: Sustainable Development & Climate Change has been cancelled for Summer 2020.
---
The Global Scholars Program (GSP) is an innovative study abroad program, offering undergraduates a unique hands-on international research experience in topics of transnational importance, using social science, humanities, and scientific frameworks. Global topics are explored in more than one location, giving students first-hand opportunities to understand and compare how local communities approach these issues.
Program Overview
The full GSP experience is composed of:

A Spring 2020 course to be taken on the Columbia campus (3 points)
A Summer 2020 five-week field work component held in Rwanda (5 points)
GSP in Sub-Saharan Africa will bring together undergraduate Columbia students with University of Rwanda students in the summer term. The first 4 weeks will take place in Kigali, Rwanda and the last week will take place in Nairobi. Over the course of the program, students will: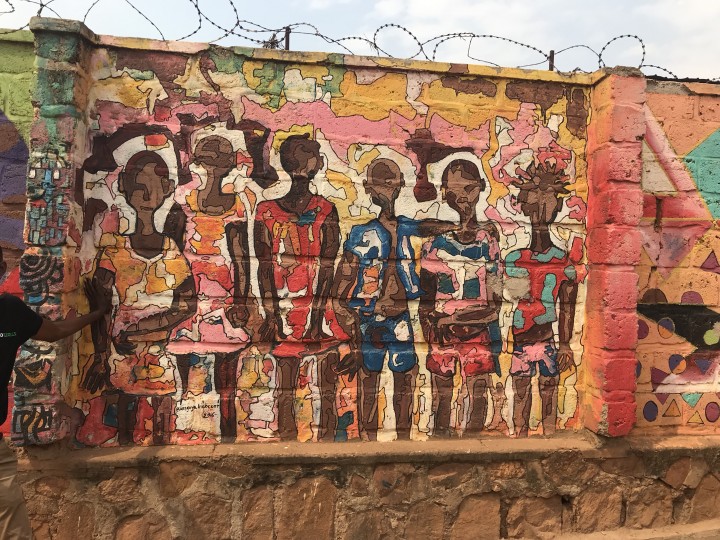 Explore climate change impacts, both current and projected
Evaluate various approaches to climate adaption, and consider regional dimensions of the challenge in Sub-Saharan Africa
Examine theories around sustainable development policy and their critiques

Understand and witness challenges of climate change in the developing world

Meet with representatives from the Rwandan government, local non-profit organizations, UR faculty, and business leaders who are engaged in sustainable development in country

Take group excursions to field and cultural sites
Perform hands-on research while working on team-based group projects

Participate in a final workshop at the Columbia Global Center in Nairobi
Eligibility and Application
Open to undergraduates from Columbia College, School of Engineering and Applied Science, School of General Studies, and Barnard College in good academic standing.
Must plan to enroll in and successfully complete the accompanying Spring 2020 course: Climate Change Resilience & Adaptation (SDEV 4250)

No formal pre-requisites, but upper level majors in sustainable development or related fields are preferred

Minimum 3.0 cumulative GPA.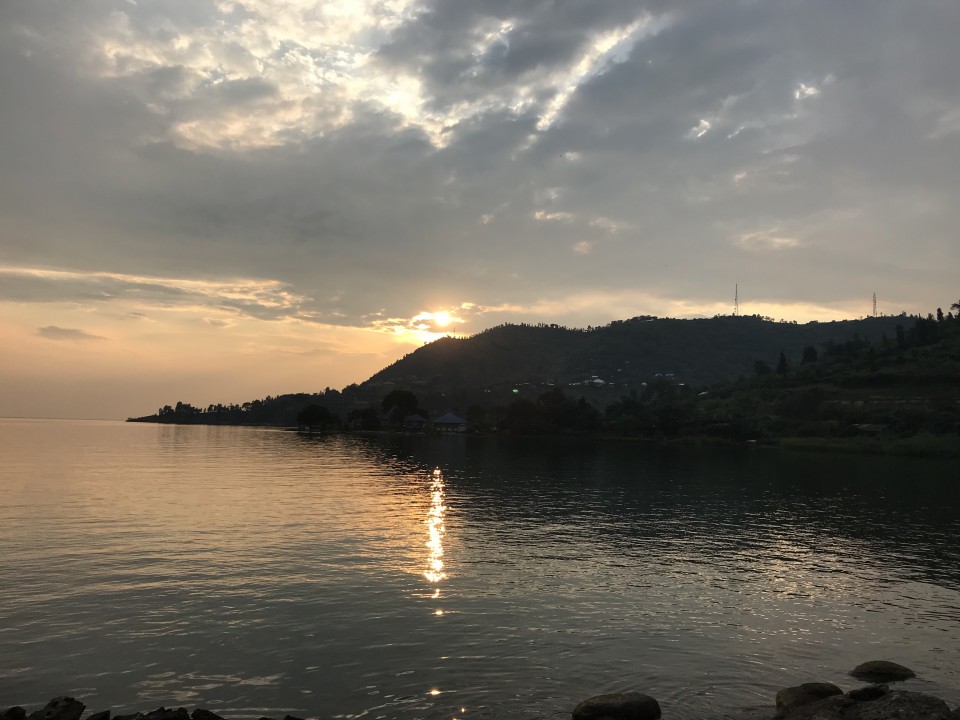 HOW TO APPLY
Want to apply? Click the "Start Your Application" button at the top of this page. If the button doesn't appear above, the program is not yet accepting applications. You will be asked to set up a short profile, which will allow us to send you relevant information about your application. Once you've created a profile, you will see a checklist of items that you will need to submit. These generally include:
Application questionnaire(s)
Personal statement
One letter of recommendation
Official transcript(s)
NOTE: This program includes an interview process for admission.
Academics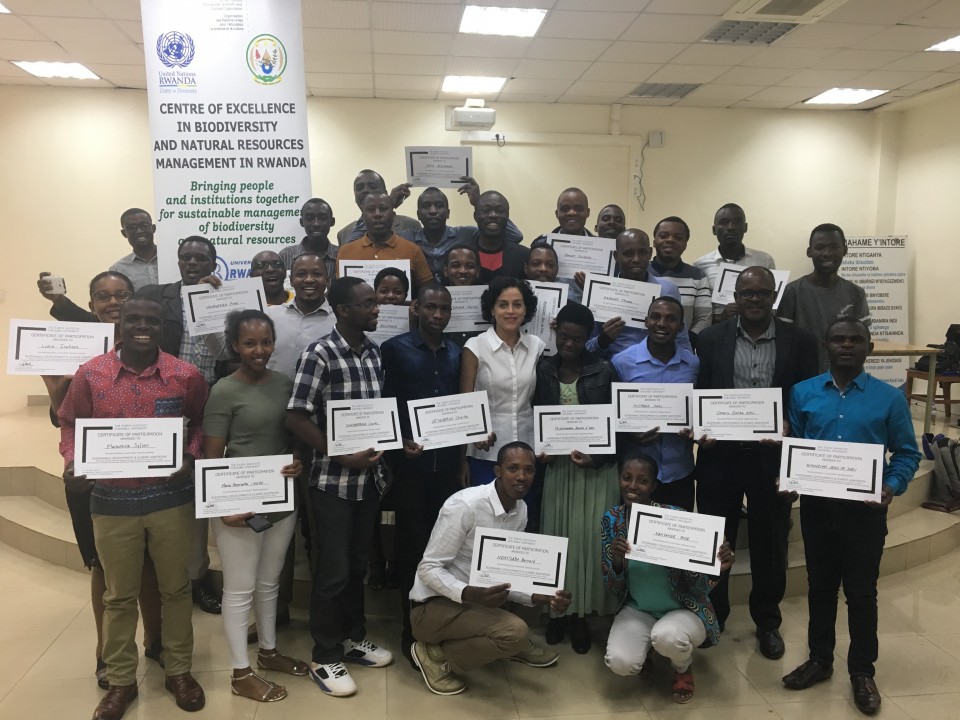 Mandatory spring course
Note: The University reserves the right to withdraw or modify the courses of instruction or to change the instructors as may become necessary.
Climate Change Resilience & Adaptation (SDEV 4250), 3 points.
Instructor: Lisa Dale
Pre-Requisites: None
Note: This course will count toward the Sustainable Development "complex problems" requirement for Sustainable Development majors.
The spring course will provide an overview of global climate change adaptation policy. Students will explore dimensions of the topic including finance, natural science, urban/rural divides, food security, biodiversity, natural disasters, and social protection. A deep dive into the particular challenges facing Sub-Saharan Africa will focus on the nexus between climate change adaption needs and sustainable development policy. The course will devote significant time to the particular case of Rwanda, where 80% of the population relies on rain-fed subsistence agriculture. Colonial history, recent development dynamics, environmental challenges, current policies, and other aspects of life in Rwanda will be covered.
In parallel, accepted students from the University of Rwanda will meet regularly and complete some elements of the assigned readings. Whenever possible, the two groups will connect through electronic tools, including group discussion on the assigned reading and the establishment of a "buddy" system connecting US and Rwandan university students.
Only students admitted to the global scholars program can enroll in this course.
summer field work experience
Note: The University reserves the right to withdraw or modify the courses of instruction or to change the instructors as may become necessary.
Sustainable Development and Climate Adaptation Policy in Rwanda, SDEV 4255 OC, 5 Points
Instructor: Lisa Dale
Pre-Requisites: SDEV 4250
Note: This course will satisfy the Sustainable Development "skills and actions" requirement for Sustainable Development majors.
This course will include both Columbia University and University of Rwanda students creating powerful opportunities for students to gain a new perspective from their peers. The first four weeks of the course will be based on the University of Rwanda's campus in Kigali hosted by the Center for Excellence in Biodiversity and Natural Resource Management. Content will include an overview of sustainable development policy, the particular challenges of climate change adaption to the developing world, and details about the Rwandan case. Guest speakers from the Rwandan government, local non-profit organizations, University of Rwanda faculty, and business leaders will provide important insights. Class-wide excursions to cultural sites will deepen students' understanding of Rwandan society, recent history, and possible future trajectory. Toward the end of the course, students will work in small mixed groups with a local partner institution. Students traveling to rural areas to collect data on specific research projects. Upon returning to Kigali, each research team will share their findings with the larger group. This project-based learning approach will enhance student understanding through real-world opportunities to contribute to research needs in Rwanda, and provide students with invaluable time to work with their international peers to solve problems on the ground.
After a month in Rwanda, the Columbia students will travel to Nairobi, Kenya. Hosted by the Columbia Global Center there, students will participate in structure workshops to debrief our Rwandan experiences and situate that case in the broader African context.
Grades and Transcripts
Grading Policy
Click here for the Columbia summer program grading policies for Columbia students.
Transcripts
Upon successful completion of the program, grades are entered into Columbia's online grading system and Columbia students can request a Columbia University transcript. Barnard students can request electronic transcripts online through the Columbia University registrar.
No credit is granted to students who do not complete the full program
Life Abroad
Living in Rwanda will be quite different from what Columbia students are accustomed to in the US. At times, students may not have access to hot water, Wifi, or other familiar amenities. While in Rwanda, the program will be based in Kigali; while in the city, living arrangements will be comfortable and students will have access to a kitchen. Field trips and research excursions mean less comfortable living arrangements, unfamiliar food, and rural accommodations. Students will need to be flexible and adaptable. The program handbook will further prepare students for their experience.
In Nairobi, students will have more regular access to hot water, Wifi, and other amenities.
HOUSING
All housing is included in the program fee. While in Rwanda, both Columbia and University of Rwanda students will be housed together in private homes or hostels near campus. Students will share a room with 1-2 roommates and have consistent access to clean drinking water, bathing facilities, and a kitchen.
In Nairobi, all Columbia students will live together in shared hotel rooms.
MEALS
Breakfast will be included with student accommodations in both locations. While on campus in Kigali, lunches will be provided at the University of Rwanda cafeteria. Occasional group dinners will include home-cooked meals and restaurant excursions; however, students will be responsible for most of their own dinners and are encouraged to shop at the local markets to prepare meals at home.
ACTIVITIES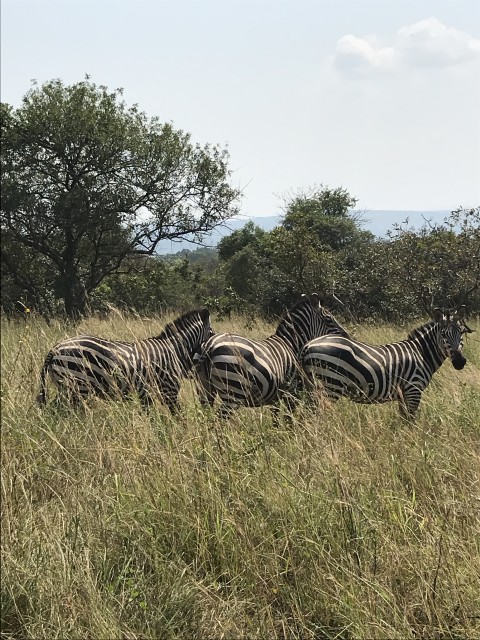 The program offers several course-related, required field visits, as well as optional excursions on the weekends. Course trips will be covered by the program fee; optional trips have costs that participating students will pay.
Likely destinations include: Akagera National Park, the University of Rwanda campus in Huye, Lake Kiyu, one of Rwanda's "green villages," and Nyungwe Forest National Park.
DAILY LIVING & SCHEDULE
Students will be in class Monday through Friday starting at 9 am daily for the first three weeks of the program. Class will meet for an average of 8 hours per day, plus occasional small group activities in the evenings. The last week of the time in Rwanda will have students spending much of their time doing field work in small groups outside of the classroom. At the end of the program, students will return to Kigali to present research findings. When the Rwanda portion of the program ends, Columbia students will travel to Nairobi where they will live in local hotels and participate in workshops at the Columbia Global Center in Nairobi.
Most weekends are free and students are encouraged to take cultural excursions hosted by the program as well as independently.
LOCATION
The first 4 weeks of the program will be based at the University of Rwanda in Kigali.
The last week of the program will be based at the Columbia Global Center Nairobi. CGC | Nairobi is part of Columbia University's global network of centers, which together aim to create opportunities in research, scholarship and teaching around the world. They also aim to expand Columbia's mission as a global University. The Center serves as a regional hub for research and collaboration as part of Columbia University's strategy to achieve a global presence and links the continent to Columbia's scientific rigor, technological innovation, and academic leadership. The Center provides Columbia students and academics with a base from which to conduct research in and for Africa.
People
Lisa Dale teaches at Columbia University in the undergraduate Sustainable Development program. Her work on climate change adaptation policy includes participation in the Steering Committee for the Earth Institute's Adaptation Initiative, as well as serving on the Leadership Group for the United Nations Environment Program's Anticipate, Absorb, Reshape (A2R) Initiative. She has focused much of her own research on case studies throughout sub-Saharan Africa. Beginning with her Ph.D. dissertation research in Ethiopia (2003), Lisa has also traveled and studied in Kenya, Mozambique, and Rwanda.
Lisa graduated with a Ph.D. in Environmental Policy from Colorado State University (2003). She was on the faculty at the University of Denver from 2005-2010, and then went to work for the State of Colorado as an Assistant Director for the Department of Natural Resources. In 2015 she moved to New Haven, CT to serve as the Associate Director for the Yale Center for Environmental Law & Policy. She joined the faculty of Columbia University's Earth Institute in 2017 and currently lives in New York City.
She is a Fulbright Specialist in sustainable development and spent part of summer 2019 in Rwanda, hosted by the University of Rwanda (UR), teaching a course and conducting research on climate change policy. She has been appointed as a Lecturer at the UR and as a Research Fellow at their Center of Excellence in Biodiversity and Natural Resource Management.
Financial Considerations
PROGRAM FEES
Summer 2020 Program Fee: The program fee covers tuition, in-country transportation, course materials, course excursions, breakfast, most lunches, and accommodations. It does NOT cover flight to Rwanda and from Nairobi, visa costs, some meals, optional weekend field tours, and personal expenses.
Program Fee: $5,000
Please see our cost breakdown for detailed information on additional estimated expenses.
Tuition and fees are subject to Board of Trustees approval and may change.
FINANCIAL AID AND SCHOLARSHIPS
If you are on financial aid, check to see if it can be applied to studying abroad. In general summer financial aid is not available to Columbia College or Columbia Engineering students, but may be available to School of General Studies students. Non-Columbia students should check with their home schools for funding availability.
---
Scholarships are available for all students in need on the GSP through generous funding provided by the Office of the President. To apply for the GSP Scholarship, please fill out the UGE Scholarship application form within the program application. Within that form, you will select the GSP Scholarship from the drop down menu. This application will be due at the same time as the application deadline.
The GSP Scholarship is a scholarship that will allow students to offset costs of the program fee and/or the expected expenses on the program (i.e. airfare, vaccinations, outside meals, etc.). There is a large range of awards available, all based on student needs.
For more general information and resources on financing your time abroad, please see the pages below:
WITHDRAWAL AND REFUND POLICY
If you decide to withdraw from the program once it has already started, please be aware of the financial consequences and the office policies by clicking here.
Resources for Accepted Students