Experience the spring semester, or better yet, the academic year studying at Berlin's top university in the EU's economic and political powerhouse. Prepare for interdisciplinary study in the German university system through intensive language training. Explore contemporary German life and culture in a dynamic, multicultural city with a vibrant arts scene. Learn from Berlin's advanced knowledge of environmentalism and new technologies. And immerse yourself daily in the city's remarkable history!
Program Overview
This is an immersion program at the university level for students with a high level of German competency. The academic year program begins in early September and ends in late July, while the spring semester program begins in early March and ends in late July. There is no fall semester option unless your home school runs on a quarter system. For the fall option, please email Meg Booth directly about how to apply and if you are eligible.
Students begin by enrolling in a 6 week German Discourse and Culture (GDC) course taught at the BCGS. After completing this course, students directly enroll in regular university courses taught in German at the Freie Universität (FU) Berlin. They are able to enroll in a diverse range of subject areas.
Throughout the entire program, students explore the rich historical and cultural resources of Berlin and other German cities. For academic year students, there are opportunities to intern with local companies and organizations.
Students are encouraged to pursue a full immersion program. However, there is also a partial immersion option available, for those that may not be eligible for the full-immersion coursework.
Full Immersion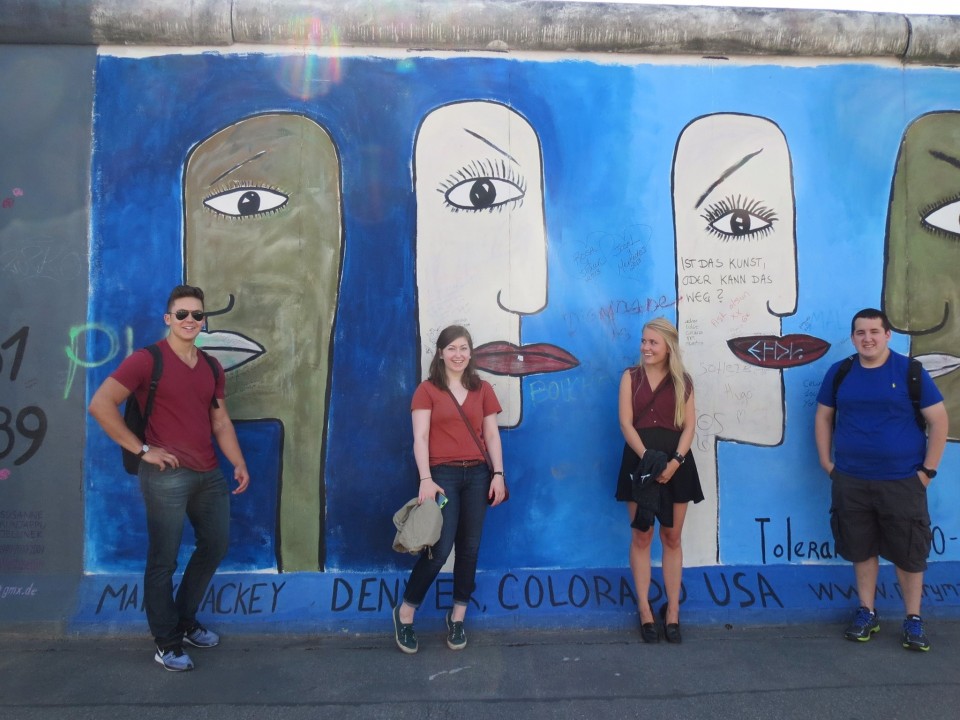 Students will take all classes in German

After completing the German Discourse and Culture course at the BCGS, students will enroll in German courses at the FU in various disciplines

Students will also have the option of enrolling in the BCGS course taught in German to only BCGS students

Academic year and spring students are encouraged to take part in full immersion in the fall and/or the spring, if eligible. Otherwise, partial immersion coursework is available to students that are unable to complete full immersion coursework, due to language results.
Partial Immersion
Upon completion of the language exam during the application process, students who place at a lower language proficiency will be recommended to enroll into this option

Students will take the German Discourse and Culture course at the BCGS and then will enroll in English speaking and/or German speaking courses at the FU
The Consortium
The Berlin Consortium for German Studies (BCGS) was founded in 1995 by a group of U.S. universities to help students improve their German and to give students the opportunity to enroll in a broad range of German university courses with the support of a structured program. Members of the consortium are:
University of Chicago
Columbia University and Barnard College
Cornell University
The Johns Hopkins University
University of Pennsylvania
Princeton University
In association with the University of Notre Dame and Vassar College
The BCGS welcomes qualified students from other institutions to apply.
Welcome from the Resident Director

Dear Student:

Welcome to the Berlin Consortium for German Studies. You have chosen one of the best schools in the U.S., receiving not only an excellent education but also taking advantage of extracurricular activities and enjoying the personal and academic exchange with congenial fellow students. Why should you leave that inspiring and comfortable American home campus for a semester or even a full academic year?

Let me tell you why. One of the leading universities in Germany, in one of the most exciting and vibrant places, a true cultural hotspot at the crossroads of Eastern and Western Europe, is waiting for you in order to give you the opportunity of enriching your undergraduate career through the experience of studying abroad.

The Berlin Consortium for German Studies at the Freie Universität Berlin is a once in a lifetime chance to fully immerse yourself in another culture and academic world, and to see life through an entirely different lens. Enroll directly in a German university, live with German hosts for the first month and then move in with other German students or young professionals. You can even consider an internship. Just dive into a life that you would otherwise never have had the opportunity to experience.

No doubt, cultural transitions may also include stressful moments, but you are not alone, there is an extremely well-functioning support system you can always fall back on. The BCGS resident director, visiting professor, language instructors, assistant administrative director, and writing consultants will guide you through the ups and downs of becoming a bi- or even multilingual undergrad with first-rate academic and professional opportunities.

See you in Berlin!

Carmen Müller, Resident Director
Eligibility and Application Requirements
Must be a currently enrolled as an undergraduate student in good academic and disciplinary standing
Must have completed at least two years of college-level German or the equivalent. It is required that spring semester applicants have at least one additional course beyond the required two years (i.e. 5 semesters of college-level German or the equivalent).
Minimum 3.0 average language GPA
Minimum 3.0 cumulative GPA
HOW TO APPLY
Want to apply? Click the "Start Your Application" button at the top of this page. If the button doesn't appear above, the program is not yet accepting applications.You will be asked to set up a short profile, which will allow us to send you relevant information about your application. Once you've created a profile, you will see a checklist of items that you will need to submit. These generally include: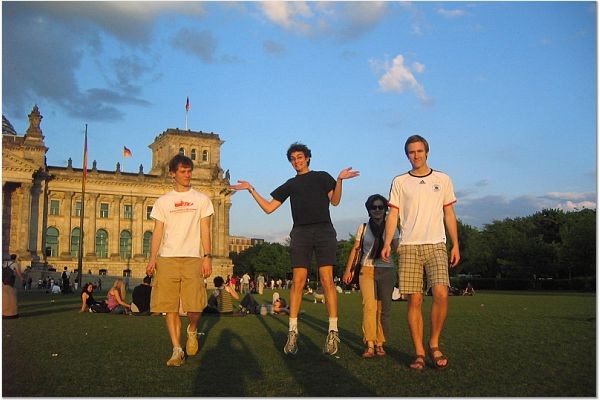 Application questionnaire(s)
Letter(s) of recommendation – language and academic
German writing sample
German Language test (must be by March 1st this year)
Home school approval/clearance
Application fee (if applicable)
Academics
Please note that your course schedule is subject to the approval of the BCGS Visiting Professor and the Resident Director.
​The University reserves the right to withdraw or modify the courses of instruction or to change the instructors as may become necessary.
FIRST SEMESTER
During their first semester (fall or spring) students enroll in the following for a minimum of 18 points:
German 13335, 13405, and 14335: German Discourse and Culture, 6 points
This course is required of all incoming fall and spring students and is taken during the orientation period prior to the start of the German semester. Students are placed into German I3335: German Discourse and Culture I, German I3405: German Discourse and Culture II, or German I4335: German Discourse and Culture III, depending on their language abilities. It is a mandatory six-week course that combines extensive language study with an introduction to the discourse of German academic culture, both spoken and written. The goal of the course is to prepare students for successful study in the German university system. Special attention is paid to practical vocabulary for both academic and daily living applications. Satisfactory completion is required as a condition of enrollment in courses at the FU.
BCGS Selected topics in German studies, 4 points each
Each semester, the BCGS Visiting Professor offers one course in a selected topic. The BCGS Visiting Professor determines the topics of their courses every year, based on his or her own academic interests and background. The courses takes advantage of Berlin and its resources to inform the coursework. Past topics have covered history, art history, literature, theater, and cinema.
During the spring term, a course on German-American relations is also offered by the Resident Director.
Enrolling in one of these courses is highly recommended and strongly encouraged.
Supervised study in the German university system, minimum of 8 points
Students enroll directly into at least two courses in the German university system. Based on the results of a placement exam taken at the end of the German Discourse and Culture course, BCGS staff assist students in finding appropriate courses for their language level and academic interests. See below under the Freie Universitat section to learn more about the subject areas available.
SECOND SEMESTER
During their second semester (typically spring) students enroll in four courses for a total of 16 points:
BCGS Selected topics in German studies, 4 points each
Each semester, the BCGS Visiting Professor offers one course in a selected topic. The BCGS Visiting Professor determines the topics of their courses every year, based on his or her own academic interests and background. The courses takes advantage of Berlin and its resources to inform the coursework. Past topics have covered history, art history, literature, theater, and cinema.
During the spring term, a course on German-American relations is also offered by the Resident Director.
Enrolling in one of these courses is highly recommended and strongly encouraged.
Supervised study in the German university system, 4 points each
Students enroll directly into at least three courses in the German university system. Based on the results of a placement exam taken at the end of the German Discourse and Culture Course, BCGS staff assist students in finding appropriate courses for their language level and academic interests. See below under the Freie Universitat section to learn more about the subject areas available.
BCGS Selected topics in German studies
All of the courses below are taught at the BCGS, 4 points each, and offered only to students participating in the BCGS program.
German Studies 13993: Das Humboldt-Forum: Science, Culture, and Controversy (Fall 2019)
Among the highly anticipated events of 2019-20 is the opening of the Humboldt Forum, the most ambitious and contentious cultural project in Germany today. Architecturally, the HF presents itself as a replica of the historic Berliner Stadtschloss, which was demolished in 1950 and later replaced by the GDR's Palast der Republik. Inside, it will serve as a museum of "world cultures" dedicated to non-Western artifacts, thus creating a dialogue with the predominantly European collections displayed on the nearby Museumsinsel. Located at the heart of the unified Berlin, the project has generated debate and opposition on many levels, ranging from the question of architectural reconstruction to issues of colonialism and cultural appropriation.
This course aims to explore the various facets of the Humboldt Forum and to situate it within the broader cultural history of Germany since 1800. The forum's inauguration is set to coincide with the 250th anniversary of the birth of explorer and naturalist Alexander von Humboldt. Alexander and his older brother Wilhelm (philosopher, linguist, and Prussian minister) played crucial roles in the development of science and Bildung, including the founding of the University of Berlin. Their names and ideals continue to be invoked today, and a major exhibition on both brothers will open in November at the Deutsches Historisches Museum. As part of the course, we will visit the exhibition as well as the HF itself, in addition to examining a variety of written and visual materials about the Humboldts, the development of museums in Berlin, and Germany's colonial past. Delving into this background should help us better understand the current project and the controversies surrounding it.
The course format will emphasize discussion, oral presentations, and a variety of short written assignments. The amount of attention paid to the different themes of the course will depend to some extent on students' interests and preferences. No prior knowledge of German history, philosophy, or architecture is required.
German Studies 13994: Berliner Bühnen: Theater in the Capital (Spring 2020)
Berlin is home to several famous theater companies that have dominated the German stage over the past century and today continue to present innovative and influential productions. Most of them function according to the model prevalent in Germany, with a permanent Ensemble of actors performing a varied Repertoire, each play being directed by a Regisseur chosen by the Intendant. This system provides for an ever-changing Spielplan of original, more or less successful shows, all of which are quite affordable thanks to public subsidies.
This course will follow the final months of the 2019-20 season by focusing on the activities of a handful of major companies, such as Deutsches Theater, Berliner Ensemble, Schaubühne, Volksbühne, and Gorki Theater. We will analyze how each theater positions itself in relation both to its "competitors" and to its own tradition, and how it engages with the public and with current societal issues. We will attend several representative performances, which will be prepared and discussed in class. Attention will also be paid to material aspects such as funding and pricing, stage technology, and theater architecture.
In addition to reading a few plays, students will follow media coverage, write their own reviews, and conduct interviews in preparation of a portfolio to be submitted at the end of the semester.
The course contents and organization will be finalized in spring 2020, based on the theaters' programming and student preferences.
German Studies 13993: Das Kulturforum: Microcosm of a changing Berlin (Fall 2018)
This seminar takes Berlin's Kulturforum as a microcosm of the ongoing history and life of the city, focusing on the role played by the arts and culture in city planning and the (re)imagining of Berlin's present and future.
At the start of the twentieth century, the location occupied today by the Kulturforum was a residential area and the home to many leading intellectual, cultural, and artistic figures. Under the National Socialist regime, this residential quarter was drastically altered to accommodate Albert Speer's designs for the Nord-Süd-Achse and then was further devastated by Allied bombing. After the Second World War, the site became a focal point for a range of pragmatic and utopian plans for the rebuilding of Berlin, first as a divided city and subsequently as a reunified Hauptstadt.
Home today to the Philharmonie, the Staatsbibliothek, the Neue Nationalgalerie, the Kunstgewerbemuseum, the Gemäldegalerie, Kupferstichkabinett, and the (rebuilt) St.-Matthäus-Kirche, the Kulturforum is also the future home of a new "Museum of the Twentieth Century." As in past decades, the Kulturforum remains under construction and up for debate.
In this seminar we will examine the past, present, and future of the Kulturforum. Our sources will range from the actual built environment of the Kulturforum to the many proposals that have been made for how it should be shaped (both those that were adopted and those that were rejected or never realized), as well as commentary and critique in a variety of forms: historical analyses, newspaper articles and editorials, writings by architects and architectural critics, online commentary and debate, government reports, film, newsreels. Analyzing the Kulturforum as an "open work" variously shaped by city planners, architects, institutions, politics, and public discourse, we will explore how Berlin as a city—and a center for culture and the arts—has been and continues to be imagined, physically transformed, and contested.
No prior knowledge of Berlin history, urbanism, or architecture is required.
German Studies 13994: Berlin's Gemäldegalerie: the art of painting and the art of "slow looking" (Spring 2019)
Berlin's Gemäldegalerie preserves one of the most important and impressive collections of "old master" paintings in the world, including major works by Rembrandt, Caravaggio, Velazquez, Vermeer, and Bruegel, among other artists. Taking advantage of our access to this outstanding collection in Berlin, each week of this course will be dedicated to examining one or two masterpieces in the Gemäldegalerie's collection and, over the course of the term, we will also explore how the collection was formed, its role in the history of Berlin, and the fate of its "lost works": approximately 400 artworks that were either destroyed by fire in 1945 or are thought (or known) to have been looted in the aftermath of the Second World War.
Each week we will immerse ourselves in one or two paintings through the process of "slow looking": an immersive, deliberately decelerated, and intensive perceptual and intellectual mode of engagement with works of art. Practiced with curiosity, "slow looking" can profoundly transform how we see works of art and understand them. Our goal will be to gradually sharpen our visual acuity, to examine together how different artists worked in the medium of painting, the significance of what and how they chose to paint, and to develop arguments about how each painting may have affected or communicated with beholders when it was made. This practice of "slow looking" will be complemented by our investigation of the collection's role in the cultural landscape of Berlin and the destruction or disappearance of key works from the collection in the context of the Second World War.
All class meetings will take place in the Gemäldegalerie. No prior art historical knowledge is required.
German Studies 13600: U.S. Perceptions of Germany and the Germans from Bismarck to Hitler (Spring 2019 & 2020)
This course explores the role of national stereotypes in the context of German-American relations during the late 19th and early 20th centuries. The US American public had a reservoir of positive and negative stereotypes about Germany and the Germans at its disposal. On the one hand, Germany was admired as a country of cultural and technical progress and of romantic and picturesque landscapes and castles. On the other hand, it was despised as a country of aggressive and inhumane militarism. US American perceptions of the Germans ranged from peaceful, industrious, thrifty, law-abiding, and well-educated to arrogant, violent, submissive, and even barbarian. Because of the geographic distance to Germany, the average American predominantly relied on politicians, commentators, and foreign correspondents for a definition of the German situation and character.
How can one account for the existence of such completely contradictory images of one and the same country and nation? Were they only reflections of real changes within Germany and/or of the changing political, economic, and cultural relations between the two countries? How did the government system and economic structure of the United States influence the public perception of Germany? Did such projections foster misperceptions and distortions of the German reality?
Berlin's top university, Freie Universität Berlin is a leading research institution and was established in 1948 under its founding motto, "Truth, Justice, Freedom." The university's performance in the federal and state Excellence Initiative provided funding for several new graduate schools and transdisciplinary research clusters.
Freie Universität Berlin is a broad-based university with 15 departments and central institutes offering over 200 degree programs across a wide range of subjects. Some 36,000 students including 20 percent international students make up its student body.
Primarily located in Berlin-Dahlem, the campus includes offices and classrooms housed in villas, some large lecture halls, parks, and wooded areas. In addition to many research institutes, the FU Berlin also has a large library system, computer facilities, a center for recreational sports, and a wide array of student organizations. Like most European universities, it is not a residential university, and its student body commutes to the campus from all over greater Berlin.
Subject Areas
To browse the course catalog at the FU, click here.
The Freie Universität Berlin offers courses in the following subject areas:
Anthropology and Archaeology of the Americas
Ancient Near Eastern Studies
Social Anthropology
Arabic Studies
Archaeology
Art History
Biochemistry
Biology
Byzantine Studies
Chemistry
Chinese Studies
Comparative Religions
Computer Science
Dentistry
Dutch Language and Literature
Eastern European Studies
Economics
Educational Science
Egyptology
English Language and Literature
French Studies
General and Comparative Literature
Geography
Geology-Paleontology
Geophysics
German Language and Literature
Greek
Historical and Comp. Indo-European Linguistics
History
Indian Art History
Indian Languages and Literature
Iranian Studies
Islamic Studies
Japanese Studies
Jewish Studies
Latin
Latin American Languages and Literature
Law
Mathematics
Media and Communication Studies
Meteorology
Mineralogy
Musicology
North American Studies
Pharmacy
Philosophy
Physics
Political Science
Primary School Education
Psychology
Romance Languages and Literature
Semitic Studies
Slavic Languages and Literature
Sociology
Theater Studies
Theology
Turkic Studies
STEM Courses
Each semester, a number of BCGS students in high academic standing and with an advanced level of German successfully enroll in STEM courses at the FU. In order to best prepare to enroll in STEM courses, students are encouraged to plan their courses in advance. There are no BCGS subject tutors, but FU group tutorials will accompany STEM lectures to help students pass exams. In addition, the BCGS writing consultants will help students in dealing with the technical vocabulary.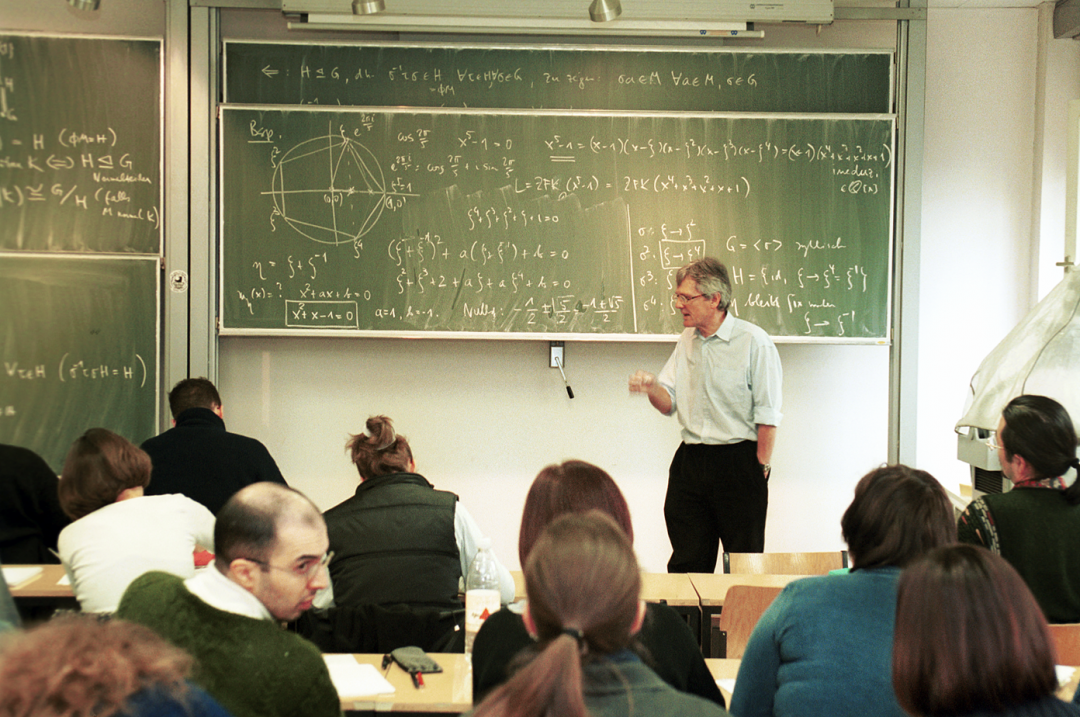 Below are lists of STEM Departments and course titles students from the BCGS have enrolled in and successfully completed from 2012-2016.
Departments:
Chemistry
Computer Applications
Earth Sciences
Economics
Economics & Management
Mathematics
Operations Research & Financial Engineering
Psychology
Course Titles:
Artificial Intelligence
Behavioral Public Economics
Biological Psychology II
Code Semantic
Complex Analysis
Computer Architecture
Developmental Psychology
Distributed Systems
Elec. Data Processing I
Environmental Economics
Game Theory
Government Economic Policy
Health Psychology
Introduction to Labor Market Theory
Investment & Finance
Markets/Competition/Consumers
Organic Chemistry Empiric Spectroscopy
Organic Chemistry I
Paleontology & Earth History
Practice of Clinical Psychology
Probability II
Research in Clinical Psychology
Social Psychology
Socialization & Learning
Stress and Health
Special Interests
Students with special interests may enroll in courses at local institutions such as the Humboldt Universität zu Berlin, the Technische Universität Berlin, the Universität Potsdam, and the Kunsthochschule Berlin-Weissensee. Nonstudio courses are available at the Universität der Künste Berlin and the Hochschule für Müsik "Hanns Eisler."
Grades and Transcripts
Grading Policy
Click here for the Columbia Semester/Academic Year program grading policies.
Transcripts
All courses taken on the program are converted to an American grading scale and transmitted to students as follows:
Columbia students: Grades appear on SSOL and your transcript as semester grades from courses taken at Columbia. For more information, please see the section on Academic Credit in Steps to Study Abroad.
Barnard students: Grades appear on eBear and your transcript as any semester grades from courses taken at Barnard. For more information, please see the section on Credit and Transcripts for Barnard Students on our Barnard student pages.
Cornell, Johns Hopkins, University of Chicago, University of Notre Dame, University of Pennsylvania, and Vassar students: The program sends grades directly to these institutions for direct posting on the home school transcript. Please review the home school's guidelines on grades and credit.
Princeton and Non-Columbia students: Grades are entered into Columbia system and you will need to request a transcript to obtain your final grades. Please see the section on Credit and Transcripts for Non-Columbia Students on the Non-Columbia student pages.
IMPORTANT: Many times grades are not received from your FU professor(s) until late April if you studied in Berlin for the fall semester and late October for the spring semester. If you are a Columbia/Barnard, Princeton or Visiting Student, your grades are entered as received and you are automatically notified at your Columbia email address. For consortium member schools, once we have received all of your grades, a grade report will be forwarded to your home school and they will enter the grades on your home school transcript. We apologize for any inconvenience. If you need to have grades posted earlier, please talk to your university professors about submitting grades to the BCGS office as early as possible.
Life in Berlin
Curious about the student experience? Be sure to read Student Stories on our website and check out additional student testimonials on GoOverseas.
HOUSING
We recommend that all students participate in the Guest Stay program in the first 4 weeks of the program. During this time, students who do not already have pre-arranged housing seek out their own housing in shared apartments.
Students might opt out of the Guest Stay program if they have already established housing in Berlin prior to their arrival. In opting out, they are committing to securing their own housing prior to arrival. This can be done either by booking a dorm room or by finding a private accommodation in advance.
Orientation and Guest Stay
Upon arrival in Berlin, students participating in the Guest Stay program will stay together in a youth hostel for the first night. All BCGS students will come to the hostel for meetings during the orientation weekend. During the first month of the program, students participating in the Guest Stay program live with German hosts. The guest stay is an invaluable opportunity for students, providing a window into the daily rhythms and customs of Berliners. It is also an amazing opportunity for students to improve their language skills with locals.
After the homestay, students move into FU-arranged dorms or they will have independently found an apartment share for the rest of their stay in Berlin.
Dorms
Students who wish to live in a dorm must commit to this option prior to the start of the program by following the FU dorm application deadlines (early December for Spring students, early June for Fall students). This is an excellent option for students who do not want the burden of looking for an apartment during the first 4 weeks of the program, and/or who do not wish to participate in the Guest Stay program.
It is still recommended that students who live in the dorms participate in the Guest Stay program as it will allow them to get acclimated to life in Berlin as well as regularly speaking German.
To view photos of the dorm options, please visit the following sites:
Shared Apartments and Sublets
While apartment hunting can be challenging, some BCGS students choose to find their own apartment shares or sublets. Doing so provides another opportunity to improve their language skills, benefit from cultural exchange with their German roommates, and explore a different neighborhood. Students can find their housing prior to arriving in Berlin or spend their time during the Guest Stay to find their own apartment.
MEALS
Berlin is a great food destination. The high ethnic diversity of its citizens contributes to the vast variety of its restaurants and food offerings from all over the world. There is a strong movement towards organic and regional produce as well as vegetarian and vegan cuisine. Nevertheless, the infamous Döner and Currywurst still have their place among the new trends. You will have easy access to your favorite food at fresh food markets, supermarkets, street vendors and on campus. At the Freie Universität, there are several cafés, cafeterias, and two major dining halls, one of which is exclusively vegetarian. In addition, there are a few private restaurants and cafés around campus. However, please be aware that there are no meals included and there is no meal plan for BCGS students.
ACTIVITIES
The program offers many activities that will help students engage with the cultural life of Berlin.
Internships
Academic year students who are motivated to apply their German in a professional setting and gain experience in a particular field can apply for an internship. The BCGS staff provides assistance in finding internships, but students must be proactive in pursuing and securing placement with their chosen organization. Past internships have included:
Deutsche Gesellschaft für Auswärtige Politik (DGAP) (foreign policy think tank)
Rotes Kreuz (Red Cross, accounting division)
Deutscher Bundestag (German parliament)
Mayor's office (Division for Protocol and International Affairs)
Plan B Communication (public relations and marketing firm)
Senatsverwaltung für Stadtentwicklung (Berlin government office for urban planning)
Komische Oper (Opera House)
Benjamin Franklin Krankenhaus (FU hospital)
Spring semester students that are interested in interning can consider interning during the months of January or February. However, to do so, the visa process would be separate from the BGCS visa process. In order to research options for internships in Berlin, students are encouraged to use the resources of their home institutions career services office.
Volunteering
Students in recent years have participated in volunteer work throughout Berlin. This is much easier for Spring semester students to participate in (instead of an internship). Opportunities have ranged from teaching to social, cultural and ecological projects. Students interested in socio-political issues have found ways through volunteer work to contribute to the German "welcome culture," helping refugees integrate in German society. The "Freiwilligenagenturen," non-profit agencies, help to coordinate volunteer work in the Berlin districts. Examples of volunteer projects include organizing grass root activities, mentoring kids with learning disabilities, integrating refugees, and supporting homeless people.
Trips & Excursions
The program organizes a series of excursions and cultural activities in and around Berlin, which is integrated into the academic program. These trips are intended to provide an insider's look into Berlin and Germany, and they often provide access to people and places students might not otherwise have.
Cultural Program and Field Trips
During the first six weeks of the program, a trip is organized on a weekly basis. Examples of past activities include:
Guided tours through Berlin districts such as Kreuzberg, Mitte, and Prenzlauer Berg and museums such as Neue Nationalgalerie, Berlinische Galerie, Gemäldegalerie, Deutsches Historisches Museum, and Jüdisches Museum
Performances at Deutsche Staatsoper Berlin, Deutsche Oper Berlin as well as at theatres and off-theatres such as Berliner Ensemble, Volksbühne Berlin, and Heimathafen Neukölln
Visits at Berlin and federal institutions such as Bundeskanzleramt and Deutscher Bundestag, including a political discussion with a politician or administrative representative, attendance at a plenary session, and a tour of the dome
Day trips to Dessau (Bauhaus), Potsdam (castles such as Sanssouci and Cecilienhof), and Lutherstadt Wittenberg
Study Trips
Each semester, students participate in three- or four-day study trips. Past destinations have included Bonn, Cologne, Dresden, Hamburg, Leipzig, Nuremberg, Munich, and Weimar. During these trips, students participate in guided visits to places of historical or cultural interest, listen to program-exclusive lectures, and usually have an afternoon free to explore on their own.
Daily Living and Schedule
The German University system is very different from the US University system. Students can expect for their classes to meet just once a week for 1.5 hours at a time. During the first 6 weeks of the program, the German Discourse and Culture course meets 4 days a week from 9 am until 1:15 pm. In general, Wednesdays are reserved for cultural excursions. In the fall semester, there are usually only two levels of German since there are fewer students and in the spring semester, three levels are usually offered.
Part of the academic day will be spent commuting to the FU campus. Like most European universities, it is not a residential university, and its student body commutes to the campus from all over greater Berlin.
Students should plan to arrive in Berlin no later than the first day of Orientation (early September for Academic Year students, early March for Spring students) and leave Berlin no earlier than the due date for final papers (late July for both Academic Year and Spring students).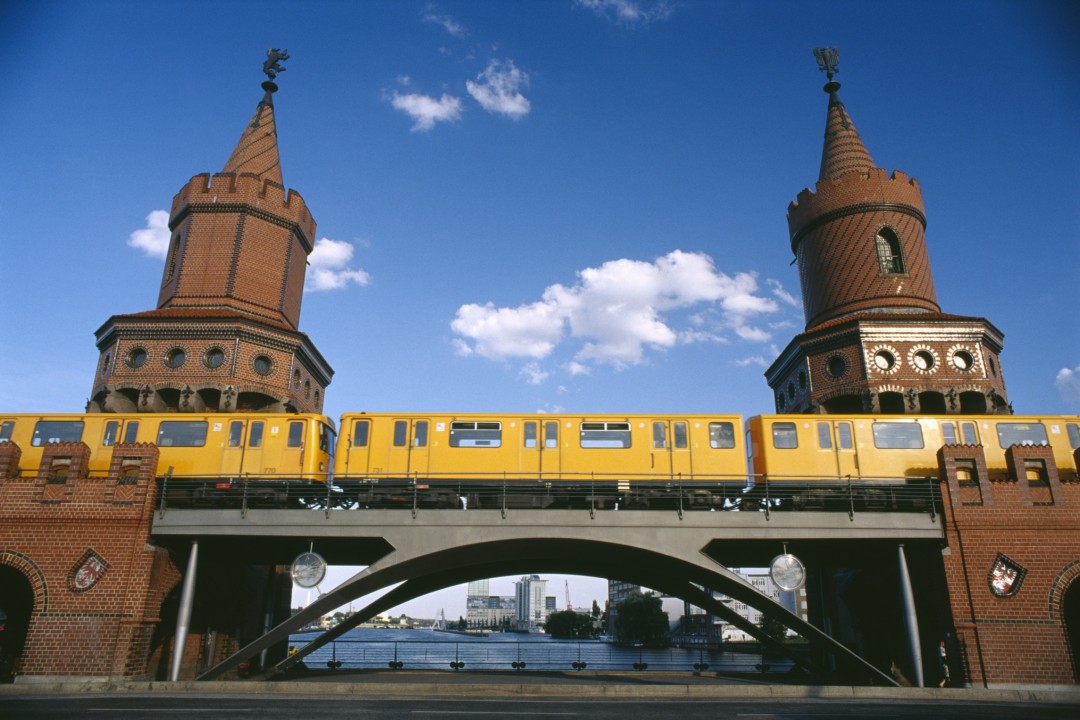 Fitness and Wellness
There are countless possibilities to enjoy your free time in Berlin. The Freie Universität offers a vast variety of sports programs, health sports, dancing and more. To explore these options visit this site. Furthermore, there are some 2,500 sports clubs in Berlin offering more intensive training in virtually any field. There are also continuing education centers, the so-called "Volkshochschulen," and music schools to learn something new or improve your skills in languages, dance, Yoga, fine arts, drums, politics and cultures, cooking, etc. While keeping you mentally fit, all of these opportunities also open up Germany society, allowing you to get more immersed during your time in Berlin.
Past BCGS students have spent time learning how to sail once a week on the big lakes, travelled through Germany with their rugby team, "advance-lunged" into fencing lessons, moved up to second league with their soccer team, or sung in the "Collegium Musicum," the joined universities' choir for the Queen of England. The possibilities to stay fit both mentally and physically while you are in Berlin are endless!
LOCATION
Berlin
Berlin is the capital city and the largest city in Germany. The city has become known for its art scene and entrepreneurial environment. Berlin is home to world renowned Universities, museums, orchestras, and entertainment venues. This city, rich in history and historical monuments, will provide endless cultural outlets for city dwellers and visitors alike.
Since the city's reunification in 1990, Berlin has been characterized by change and invention. The dichotomy between old and new provides a constant reminder of Berlin's complex history. After the fall of the Berlin wall, Berlin emerged as the cultural and economic capital city of Germany, alive with a sense of transformation and progress. A vibrant nightlife, exciting art scene, and myriad cultural venues contribute to Berlin's status as one of Europe's most cosmopolitan and sophisticated urban centers.

Visits to museums, galleries, cultural and political institutions, and historic sites and landmarks all contribute to providing a deeper understanding of Germany's past and its current role in the European Union and global affairs.
Freie Universität
The BCGS facility is located on the main FU campus in Dahlem and functions as a home base for program participants. The building houses administrative offices for the BCGS staff; a small library of books, magazines, and newspapers; classroom space where students convene for the Selected Topics courses; and limited computer facilities where students may check e-mail and W-LAN access for their own laptops.

For an introduction to the FU in English, as well as links to topics like "Studies and Teaching" and "Academia and Practice", please click on the following link: www.fuberlin.de/en/universitaet/profil/index.html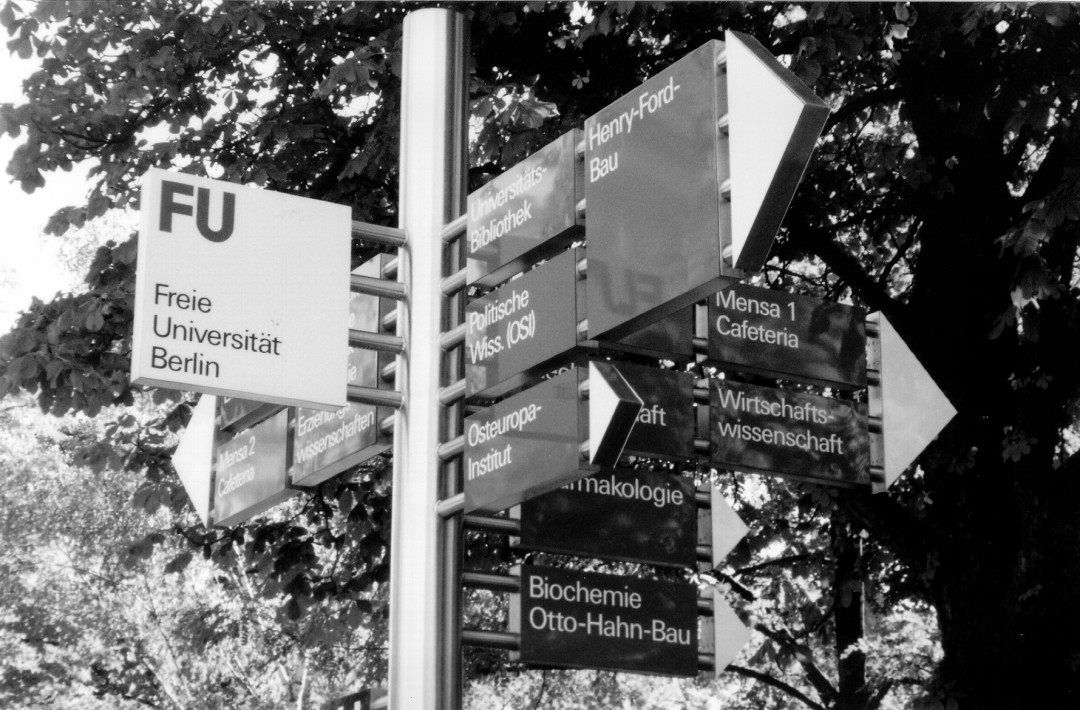 People
Staff
Resident Director
Responsible for program operations, development and oversight of the academic program, student affairs, and administrative and financial management.

Carmen Müller has been the Resident Director since the program's inception. A native of the Southwest of Germany, she moved to Berlin in 1988 and experienced the fall of the wall and its aftermath first-hand. As a master's degree student, she spent an academic year as a Fulbright fellow at the New School for Social Research in New York City. Dr. Müller received her Doctor of Philosophy from the John F. Kennedy Institute at the Freie Universität Berlin and is a historian specializing in 19th- and 20th- century European and German history, German-American relations, and methodology. Dr. Müller also teaches a course during the spring semester and loves the vibrant life of Berlin.
Assistant Administrative Director
Assists the Resident Director in program operations and student affairs.

Nikolaj Blocksdorf has been working with BCGS since 2012. As a genuine Berliner, he offers the students unique insights into the rich diversity of his native city. Mr. Blocksdorf is also familiar with the students' perspective of educational exchange: He stayed with a host family during his high school year in Orange County, California. Later, when studying North American Studies and Islamic Studies at the Freie Universität Berlin, he left his comfort zone to live for seven months in Damascus, Syria.
Writing Consultants
The BCGS has several writing consultants who will be available to assist the students during the German Discourse and Culture course and throughout the regular university semester until the BCGS's final deadline for turning in all assignments. The consultants are German graduate students who provide support to the students in their academic work, especially in the preparation of oral presentations and written assignments.
FACULTY
BCGS Visiting Professor
On a rotating basis each academic year, the BCGS member institutions send a faculty member to Berlin as the BCGS Visiting Professor to oversee the academic program and teach courses on selected topics in German Studies.
Aden Kumler is the BCGS Visiting Professor for 2018-19. Aden (Dept. of Art History, University of Chicago) earned her BA from the University of Chicago, her MA from the University of Toronto, and her PhD from Harvard University. A specialist in medieval European art history and material culture, she also has a long-standing interest in contemporary art. In 2014-15 she was a Fellow at the Wissenschaftskolleg zu Berlin. Since then has spent her summers living in Berlin's Weißensee neighborhood and exploring the city, its diverse arts and culture scenes, and its history.
Volker Schröder will be the BCGS Visiting Professor for 2019-20. Volker (Dept. of French and Italian, Princeton University) was born and raised in Germany and pursued most of his studies at the Universität Tübingen, where he completed his doctorate in 1998. Before coming to Princeton he taught at the Universität Salzburg and at Duke University. His research and publications range from 17th-century French tragedy and poetry to modern topics such as surrealism and contemporary opera. Having spent most of the past two decades in the USA, Volker looks forward to re-immersing himself in the language and culture of his native country.
Previous BCGS Visiting Professors:
2017-18: Ian Fleishman, University of Pennsylvania
2016-17: Andrea Krauss, Johns Hopkins University
2015-16: Patrizia McBride, Cornell University
2014-15: Mark Anderson, Columbia University
2013-14: Marc Domingo Gygax, Princeton University
2012-13: Jonathan Lyon, University of Chicago
2011-12: Simon Richter, University of Pennsylvania
2010-11: Arthur Groos, Cornell University
2009-10: Katrin Pahl, The Johns Hopkins University
2008-09: Warren Breckman, University of Pennsylvania
2007-08: Volker Berghahn, Columbia University
2006-07: Tom Leisten, Princeton University
2005-06: David Levin, University of Chicago
2004-05: Cordula Grewe, Columbia University
2003-04: Tom Safley, University of Pennsylvania
2002-03: Andreas Huyssen, Columbia University
2001-02: Rochelle Tobias, Johns Hopkins University
2000-01: Tom Levin, Princeton University
1999-2000: Andreas Gailus, University of Chicago
1998-99: Karl Otto, University of Pennsylvania
1997-98: Cyrus Hamlin, Yale University
1996-97: David Wellbery, Johns Hopkins University
Spring 1996: Mark Anderson, Columbia University
Director of the Language Program
Detlef Otto studied Philosophy, Comparative Literature, and Social Sciences in Darmstadt and at the Freie Universität Berlin; he holds a Ph. D. in Philosophy. He has taught German as a Foreign Language since 1988. After having worked as a lecturer of the DAAD at the Università degli studi di Bologna / Italy from 1994-97, he went through an intensive training course at the Goethe Institut Berlin for language instructors. Since 1999, he is teaching intensive courses at the Goethe Institute. Since 2003, he has also worked in the field of teacher training. In the fall 1999, he started his work as Language Director for the BCGS.
Financial Considerations
Many students use a combination of federal student aid and home school grants to fund their undergraduate studies. Many, if not most, of these funds are applicable to studying abroad for a semester or academic year. The costs of studying abroad during the semester or academic year are frequently comparable to those of staying on campus.
All students should work with their home school financial aid office to determine what aid is available for studying abroad.
Please see below for the cost breakdowns for detailed information on all program-related expenses:
Academic Year 2019-20:
Spring 2020:
*Please Note: Tuition and fees are subject to Board of Trustee approval and may change*
Financing Your Studies in Berlin
Students may apply for the following scholarship applicable to this program:
For more information and resources on financing your time abroad, please see the pages below:
Resources for Accepted Students