---
Study major works of English and Anglophone literature in a London context. Learn from Columbia faculty whose work engages the city's literary culture. View London as your classroom through regular outings to urban sites. Experience British university life and pursue your academic interests at the prestigious Queen Mary University of London!
Program Overview
The Columbia University in London Program, under the direction of Columbia's Department of English and Comparative Literature, is in partnership with Queen Mary University of London (QMUL). The program is offered in the fall term and is open to Columbia and Barnard undergraduates from all disciplines.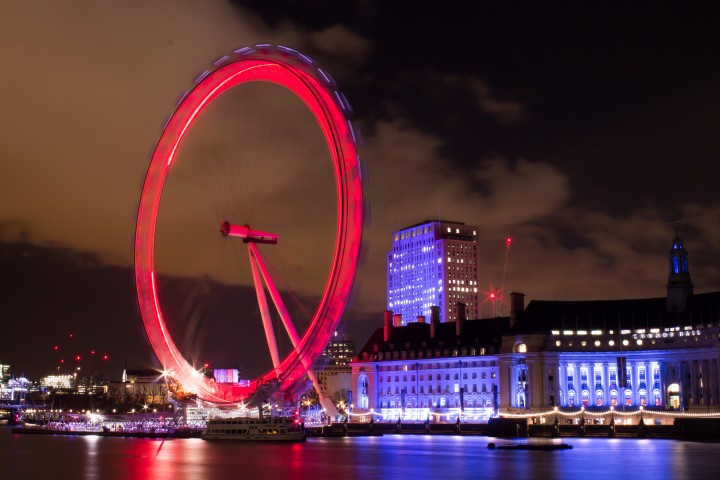 One faculty member from Columbia's English and Comparative Literature department leads the program. That faculty member crafts and teaches a version of the program's Global Seminar, London as Literature, that draws upon their areas of expertise. The Global Seminar gives you the opportunity to study and contextualize literary texts in their immediate geographical and cultural settings. This allows you not only to deepen your understanding of the works, but also the city itself.
In addition to the Columbia-taught Global Seminar, you enroll in two or three QMUL courses. QMUL offers coursework across a broad range of disciplines, including physical and natural sciences, engineering, humanities, and social sciences.
Eligibility and Application
Must be a currently enrolled undergraduate student in good academic and disciplinary standing at Columbia University or Barnard College
Must have a minimum 3.0 cumulative GPA
All qualified students are welcome to apply for the program. Students do not need to major in English and Comparative Literature, but they should demonstrate the motivation to study the topic taught in the global seminar.
HOW TO APPLY
Want to apply? Click the "Apply Now" button above. If the button doesn't appear above, the program is not yet accepting applications. You will be asked to set up a short profile, which will allow us to send you relevant information about your application. Once you've created a profile, you will see a checklist of items that you will need to submit. These generally include:
Application questionnaire(s)
Personal Statement
Letter of recommendation from someone who has taught you at the university level who can attest to your academic skills
Official transcript(s)
Academics
A full course load for the Columbia University in London Program is 16 points, which is equal to approximately four courses. All students are required to enroll in the Columbia Global Seminar. To complete your academic program, you select courses from Queen Mary University of London's (QMUL) expansive course offerings.
The University reserves the right to withdraw or modify the courses of instruction or to change the instructors as may become necessary.
FALL 2024 GLOBAL SEMINAR
The Global Seminar topic changes each year based on the research and teaching interests of the Columbia faculty member who will be teaching in a given semester.
The Fall 2024 Global Seminar will be: UnLondon: Writing (and Re-Writing) Urban Space. 4 points.
Instructor: Matt Hart, Department of English
In this Columbia seminar taught at Queen Mary University of London, we'll study how 20th- and 21st-century writers have imagined (and re-imagined) England's capital city.
Cities are made out of wood, stone, steel, plastic, and earth; they encompass human and animal, vegetation and construction, rivers and lakes, desert and pasture, hill and valley. But cities are also spaces of representation; our experience of urban space is shaped by symbols, codes, images, and narratives. By reading literature written in and about London, we'll study how writers from Britain and other nations have imagined and re-imagined London's past, present, and future. Beyond centuries of tradition and the trappings of empire, what revolutionary narratives and possibilities does London contain?
Together we will read novels and stories by famous authors such as Sir Arthur Conan Doyle, Zadie Smith, and Virginia Woolf, as well as less-familiar texts by Samuel Selvon, J. G. Ballard, China Miéville, and Isabel Waidner. Our readings will introduce us to an old and intransigent city of walls, laws, and hierarchies—and to a living metropolis endlessly made and remade by human labor and the human imagination. They reveal a city that, to borrow from one of Miéville's book titles, is London and UnLondon.
In addition to a weekly seminar meeting, students will be required to attend regular field trips, cultural outings, and social gatherings. Several of these trips will be tied to our class readings but others will introduce you more generally to London's cultural life and history. The exact itinerary of visits will be determined closer to fall 2024, but will include visits to theatres, art events, and historic sites, as well as institutions such as the Museum of London, Scotland Yard, and the Greenwich Observatory.
Fall 2023 GLOBAL SEMINAR
The Fall 2023 Global Seminar is: London as Literature: The Early Modern City. 4 points.
Instructor: Alan Stewart, Department of English
This undergraduate seminar course examines the ways in which early modern London portrayed itself: at the public amphitheater and private indoor theaters, in civic and royal rituals, and in popular pamphlet literature. Throughout the course, we will be engaging with the spatial realities of early modern London, working with the interactive online Map of Early Modern London. We will explore how key sites of the capital (the Royal Exchange, the Guildhall, the Thames, Covent Garden, the theatres) came to hold meaning for Londoners, and in so doing, we will examine how London's sense of itself came to be shaped its relationship with the crown, with the country, with commerce, with foreigners, and so on. The course covers key events of the sixteenth and seventeenth centuries; texts studied will include plays and other theatrical events, pamphlet literature, and maps, as well as some contemporary scholarly work. Students will be required to produce a final paper that traces the history and some literary representations of a single London site.
The course will include visits to important historical sites in London and Westminster (St Paul's Cathedral, Covent Garden, Whitehall) as well as the Museum of London, the Museum of London-Docklands, and Guildhall Art Gallery. If possible, the syllabus will be adapted to include one play being staged at London's Globe Theatre, and one being staged at the Sam Wanamaker Theatre, to give students a sense of two of the main stages of early modern London, the open amphitheater and the indoor playhouse.
For Columbia students, this course may count towards the following English major requirements: pre-1800, British, drama/theatre/film.
Previous seminars
Previous seminars have included:
Fall 2022: London: Fictional and Real with Professor Edward Mendelson.

Fall 2019: Creating Shakespeare with Professor James Shapiro.
Fall 2018: London in Postcolonial Fiction with Professor Jennifer Wenzel.
Fall 2017: London Theater from 1590 to 2017 with Professor Jean Howard
Fall 2016: Reading London: English Literature and Its Archive with Professor Molly Murray.
Queen Mary University of London Course offerings
A unique feature of this innovative program is the opportunity to experience the British university system. While at Queen Mary University of London, you will study alongside matriculated QMUL students.
To explore QMUL's module offerings (i.e. course offerings), please visit the QMUL Directory of Modules. You should filter by Associate Modules, which are those which are open to visiting students. This page of the QMUL website will help you understand more about taking coursework at QMUL as a visiting student.
With respect to your QMUL coursework, you take a total of 45 QMUL credits. This usually means you will enroll in three QMUL courses as most are worth 15 QMUL credits. Fifteen QMUL credits are the equivalent of four Columbia points.
QMUL offers coursework in the following subject areas: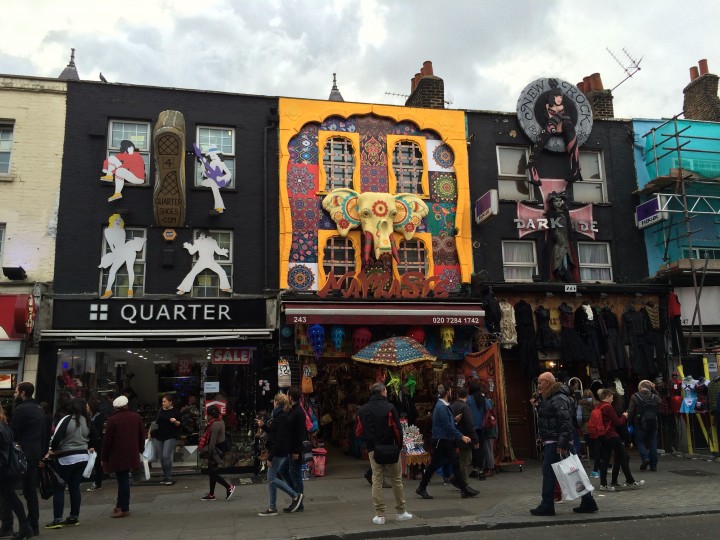 Astronomy and Astrophysics
Biological and Chemical Sciences (Chemistry, Environment, psychology, genetics, biochemistry)
Computer Science (database systems and applications, graphics, multimedia)
Economics (finance, management, statistics and mathematics)
Electronic Engineering
Engineering and Materials (Aerospace, Mechanical, Medical, Sustainable Energy, Materials, Design and Innovation)
English
Drama (text and performance based modules)
Film and Communications (includes scriptwriting and production)
Geography (Environment and human geography)
History (includes Art and Architectural History)
International Relations
Languages Learning Unit (includes French, German, Japanese, Italian)
Linguistics
Mathematics
Modern Languages (French, German, Italian, Portuguese, Russian, Hispanic Studies, Art and Architectural History, European Literature and Cultural Studies, Latin American Literature and Cultural studies, Linguistics)
Physics (includes Astronomy and Astrophysics)
Politics (includes international relations and globalization)
Psychology
Note: Columbia cannot provide credit for any courses taken at professional schools.
Academic Schedule
The Columbia Global Seminar is held once a week, usually on Tuesdays. Course excursions occur Tuesday evening and/or Wednesday afternoon/evening. Timetables for local university courses are scheduled by Queen Mary University of London.
GRADES AND TRANSCRIPTS
Click here for the Columbia semester program grading policies.
Columbia students: Grades appear on SSOL and your transcript any semester grades from courses taken at Columbia. For more information, please see the section on Academic Credit in Steps to Study Abroad.
Barnard students: Grades appear on eBear and your transcript as any semester grades from courses taken at Barnard. For more information, please see the section on Credit and Transcripts for Barnard Students on our Barnard student pages.
Life in London
Housing
Students live in on-campus Queen Mary University of London housing located on campus with other full degree or international students. Accommodations are self-catered apartments, or flats, suited for 4-10 students. Students have single bedrooms with a shared kitchen and dining-area. Please visit QMUL's website on housing for more information. Please note that student are required to live in QMUL accomodations.
Meals
Students are responsible for their own meals. You can purchase food at nearby grocery stores and cook for yourself. You can also eat in the many local restaurants and cafes, some of which are on Queen Mary University of London's (QMUL) campus. QMUL offers a meal plan option during semester week days.
Activities
The Columbia Global Seminar includes guided field trips designed to provide a deeper understanding of the readings and classroom discussions. The QMUL Global Opportunities Office organizes events and activities throughout the semester. Past events included walking tours, football (soccer) matches, and visits to museums and galleries.
You are encouraged to explore and participate in the more than 60 clubs, societies, and volunteer opportunities offered through the QMUL Student Union. Joining a club is a great way to meet local students and discover all London has to offer!
Daily Living and Schedule
The daily schedule will vary person to person, depending on the classes you take. The Columbia Global Seminar usually meets on Tuesdays, with course excursions occur on Wednesday afternoon/evening or other evenings as scheduled.
The U.K. university system differs from the U.S. university system in that modules (e.g. classes) may meet fewer times a week and/or for fewer hours. However, you are expected to supplement your learning with independent reading and research in your free time.
Location
Queen Mary University of London (QMUL) is located in the Mile End neighborhood of East London, a vibrant and desirable location for the city's growing and diverse population of young professionals and students. The campus, situated in the heart of London, is close to local landmarks such as Queen Elizabeth Olympic Park, Tower Bridge, and Brick Lane. The Barbican Center, West End, Parliament, Royal Parks and Palaces, and London's incredible wealth of other cultural and historical attractions, are short journeys away by bike, bus, or Tube. When you're in need of greenery, the campus' location along the Regent Canal between Victoria and Mile End parks provides the perfect setting.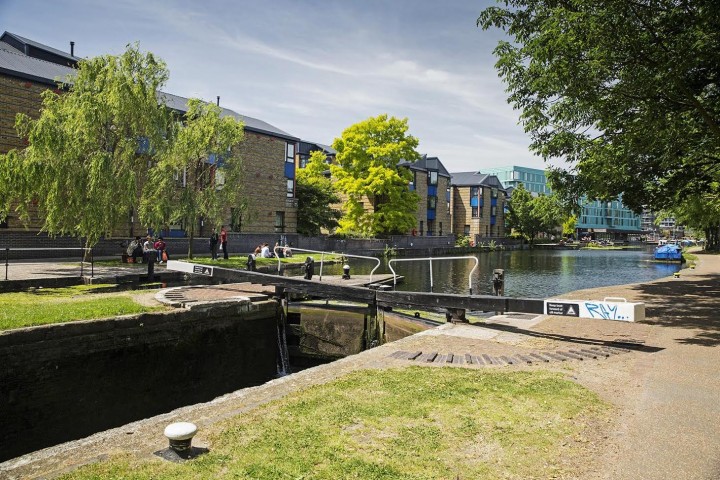 Queen Mary University of London has a long and robust history as an institution of higher learning. It was founded in 1887 as the People's Palace, a philanthropic center providing educational opportunities to east Londoners. A rising star among the UK's Russell Group of research-centered universities, QMUL compares well with Columbia in its curricular structure and in its identity as an international university in an historic global city. Fully 20% of QMUL's students come from 125 countries outside the UK. QMUL awards degrees at the undergraduate, master, and doctoral levels.
People

Matthew Hart (Fall 2024 Faculty Director, UnLondon: Writing (and Re-Writing) Urban Space).
Matt Hart teaches twentieth and twenty-first century English literatures, with an emphasis on modernism, poetry, contemporary writing, and literary theory. He is also interested in connections between literature and the visual arts, and between cultural history and political history. He regularly teaches Literature Humanities and Contemporary Civilization. Recent classes in English and Comparative Literature include "What is Art For?," "'Sally Rooney': Authorship in the 21st Century," "The Problem of Late Modernism," and "Contemporary Literature and the Contemporary Critic." Professor Hart's most recent book is Extraterritorial: A Political Geography of Contemporary Fiction (Columbia UP, 2020).
Alan Stewart (Fall 2023 Faculty Director, London as Literature: The Early Modern City).
Cambridge, B.A. (1988), M.A. (1992); London, Ph.D. (1993). Alan Stewart works on early modern British literature, history, and culture. He joined Columbia in 2003, after teaching for ten years at Queen Mary, and Birkbeck, both University of London.
His book publications include Close Readers: Humanism and Sodomy in Early Modern England (1997); Hostage to Fortune: The Troubled Life of Francis Bacon 1561-1626 (with Lisa Jardine, 1998); Philip Sidney: A Double Life (2000); The Cradle King: A Life of James VI and I (2003); Letterwriting in Renaissance England (with Heather Wolfe, 2004); Shakespeare's Letters (2008); and The Oxford History of Life-Writing, volume 2, Early Modern (2018). He has published over thirty articles in collections and journals including Representations, Shakespeare Quarterly, Renaissance Drama, Shakespeare Studies, Spenser Studies, and Textual Practice. With Garrett Sullivan, he is co-general editor of the three-volume Wiley-Blackwell Encyclopedia of English Renaissance Literature (2012), and he recently edited the Broadview Anthology of Tudor Drama (2021).
With Richard Serjeantson (Trinity College, Cambridge) he is co-Director of the Oxford Francis Bacon, a new 20 volume edition of Bacon's writings for Oxford University Press. He edited volume I, Early Writings 1584-1596, with Harriet Knight (2012), and is now working on volume 2, Late Elizabethan Writings 1596-1602.
Alan Stewart has won awards from the British Academy, the Arts and Humanities Research Board, and the Folger Shakespeare Library, and in 2011-12 he was a John Simon Guggenheim Fellow. Since 2002, he has been the International Director of the Centre for Editing Lives and Letters in London. He is co-chair with Cynthia Pyle of Columbia's University Seminar in the Renaissance, and a member of the University Seminars Executive Committee. He has previously served as the Department's Director of Graduate Studies (2012-2015) and Chair (2018-2021).
Financial Considerations
Many students use a combination of federal student aid and home school grants to fund their undergraduate studies. Many, if not most, of these funds are applicable to studying abroad for a semester or academic year. The costs of studying abroad during the semester or academic year are frequently comparable to those of staying on campus.
All students should work with their home school financial aid office to determine what aid is available for studying abroad.
Please see below for the cost breakdowns for detailed information on all program-related expenses:
Program Costs Fall 2023:
Financing Your Studies in London
For more information and resources on financing your time abroad, please see the pages below:
WITHDRAWAL & REFUND POLICY
If you decide to withdraw from the program after confirming your participation, please be aware of the financial consequences and the office policies by clicking here.
Find Out More
Speak to an Adviser: Want to learn more? Make an appointment to talk with Hannah, the adviser for this program! You can also email her with any questions, or to arrange a meeting if you are unable to make the listed times.
Resources for Accepted Students