---
Study major works of English and Anglophone literature in a London context. Learn from Columbia faculty whose work engages the city's literary culture. View London as your classroom through regular outings to urban sites. Experience British university life and pursue your academic interests at the prestigious Queen Mary University of London!
Program Overview
The Columbia University in London Program, under the direction of Columbia's Department of English and Comparative Literature, is in partnership with Queen Mary University of London (QMUL). The program is offered in the fall term and is open to Columbia and Barnard undergraduates from all disciplines.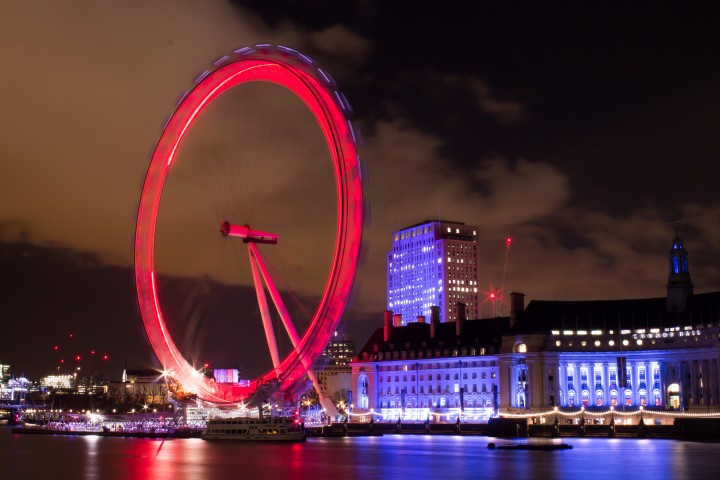 One faculty member from Columbia's English and Comparative Literature department leads the program. That faculty member crafts and teaches a version of the program's Global Seminar, London as Literature, that draws upon their areas of expertise. The Global Seminar gives you the opportunity to study and contextualize literary texts in their immediate geographical and cultural settings. This allows you not only to deepen your understanding of the works, but also the city itself.
In addition to the Columbia-taught Global Seminar, you enroll in two or three QMUL courses. QMUL offers coursework across a broad range of disciplines, including physical and natural sciences, business and management, engineering, humanities, and social sciences.
Eligibility and Application
Must be a currently enrolled undergraduate student in good academic and disciplinary standing at Columbia University or Barnard College
Must have a minimum 3.0 cumulative GPA
All qualified students are welcome to apply for the program. Students do not need to major in English and Comparative Literature, but they should demonstrate the motivation to study the topic taught in the global seminar.
HOW TO APPLY
Want to apply? Click the "Apply Now" button above. If the button doesn't appear above, the program is not yet accepting applications.You will be asked to set up a short profile, which will allow us to send you relevant information about your application. Once you've created a profile, you will see a checklist of items that you will need to submit. These generally include:
Application questionnaire(s)
Personal Statement
Letter of recommendation from someone who has taught you at the university level who can attest to your academic skills
Official transcript(s)
Academics
A full course load for the Columbia University in London Program is 16 points, which is equal to approximately four courses. All students are required to enroll in the Columbia Global Seminar. To complete your academic program, you select courses from Queen Mary University of London's (QMUL) expansive course offerings.
With respect to your QMUL coursework, you take a total of 45 QMUL credits. This usually means you will enroll in three QMUL courses as most are worth 15 QMUL credits. Fifteen QMUL credits are the equivalent of four Columbia points.
The University reserves the right to withdraw or modify the courses of instruction or to change the instructors as may become necessary.
Fall 2022 GLOBAL SEMINAR
The exact topic of the Global Seminar rotates depending on the Columbia faculty member who is teaching for that particular term.
The Fall 2022 Global Seminar will be:
ENGL 3332: London: Fictional and Real. 4 Points.
Prerequisites: none
Instructor: Edward Mendelson
London: Fictional and Real: This course will focus on novels from the seventeenth through the twenty-first century that are not merely set in London, but that use the physical, social, and psychic geography of London as central themes, and as carriers of meaning. The course will consider, among much else, the ways in which physical spaces are transformed into fictional ones, and the ways in which complexities of real social relations are transformed into orderly novelistic ones. Each novel on the reading list portrays London according to changing fictional and social conventions, conventions that always conflict with the social and physical reality of the city. One issue that the course will consider will be the role of the urban detective: as the city becomes more complex, as the physical distances increase between social classes, the private or police detective emerges as a new fictional convention. The detective is the one figure in the urban landscape who can uncover hidden connections and relationships among the apparently disconnected parts of the modern city, between rich and poor, insiders and outsiders, the one figure who can make genetic and moral sense of what otherwise seems mere disorder. Dickens' Inspector Bucket is an early instance; Virginia Woolf's Clarissa Dalloway, connecting her own world with the world of Septimus Warren Smith, is, in many complex and subtle ways, a later one.
The course will include visits to some of the novels' settings, focusing on those that are still recognizable in contemporary London, for example Clarissa Dalloway's walk through London, and the tightly-focused physical setting of Bennett's Riceyman Steps (1923), almost unchanged today. For a better visual sense of London across four centuries, the course will also visit the British Museum and the British Library, the Museum of London (and its Docklands branch), the London Transport Museum, as well as the Royal Observatory at Greenwich and other sites fictionalized in the novels on the reading list.
These are the books that will be on the reading list (and this list is subject to change):
Defoe, A Journal of the Plague Year
Frances Burney, Evelina
Charles Dickens, Bleak House
Anthony Trollope, The Way We Live Now
Joseph Conrad, The Secret Agent
Arnold Bennett, Riceyman Steps
Virginia Woolf, Mrs. Dalloway
Alan Hollinghurst, The Swimming-Pool Library
Zadie Smith, NW
For Columbia students, this course may count towards the following English major requirements: genre (prose fiction/narrative) and geography (British).
Queen Mary University of London Course offerings
A unique feature of this innovative program is the opportunity to experience the British university system. While at Queen Mary University of London, you will study alongside matriculated QMUL students. To explore QMUL's module offerings (i.e. course offerings), please visit the QMUL Directory of Modules.
QMUL offers coursework in the following subject areas: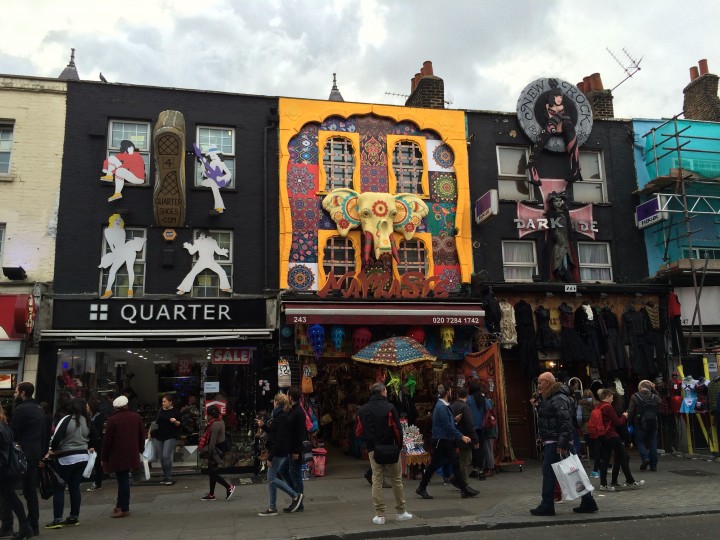 Astronomy and Astrophysics
Biological and Chemical Sciences (Chemistry, Environment, psychology, genetics, biochemistry)
Computer Science (database systems and applications, graphics, multimedia)
Economics (finance, management, statistics and mathematics)
Electronic Engineering
Engineering and Materials (Aerospace, Mechanical, Medical, Sustainable Energy, Materials, Design and Innovation)
English
Drama (text and performance based modules)
Film and Communications (includes scriptwriting and production)
Geography (Environment and human geography)
History (includes Art and Architectural History)
International Relations
Languages Learning Unit (includes French, German, Japanese, Italian)
Linguistics
Mathematics
Modern Languages (French, German, Italian, Portuguese, Russian, Hispanic Studies, Art and Architectural History, European Literature and Cultural Studies, Latin American Literature and Cultural studies, Linguistics)
Physics (includes Astronomy and Astrophysics)
Politics (includes international relations and globalization)
Psychology
Note: Columbia cannot provide credit for any courses taken at professional schools.
Academic Schedule
The Columbia Global Seminar is held on Tuesday 1-3 p.m. Course excursions occur Tuesday evening and/or Wednesday afternoon/evening. Timetables for local university courses are scheduled by Queen Mary University of London.
GRADES AND TRANSCRIPTS
Click here for the Columbia semester program grading policies.
Columbia students: Grades appear on SSOL and your transcript any semester grades from courses taken at Columbia. For more information, please see the section on Academic Credit in Steps to Study Abroad.
Barnard students: Grades appear on eBear and your transcript as any semester grades from courses taken at Barnard. For more information, please see the section on Credit and Transcripts for Barnard Students on our Barnard student pages.
Life in London
Housing
Students live in on-campus Queen Mary University of London housing located on campus with other full degree or international students. Accommodations are self-catered apartments, or flats, suited for 4-10 students. Students have single bedrooms with a shared kitchen and dining-area.
Meals
Students are responsible for their own meals. You can purchase food at nearby grocery stores and cook for yourself. You can also eat in the many local restaurants and cafes, some of which are on Queen Mary University of London's (QMUL) campus. QMUL offers a meal plan option for breakfast and dinner during semester week days.
Activities
The Columbia Global Seminar includes guided field trips designed to provide a deeper understanding of the readings and classroom discussions. Trips may include the Globe Theater, the Wanamaker, and the Rose excavation, the Inigo Jones Banqueting House, the Royal Court and the National Theaters, with a field trip to the Royal Shakespeare Company theaters in Stratford-upon-Avon. The QMUL Global Opportunities Office organizes events and activities throughout the semester that take place both within and outside of London. Past events included walking tours, football (soccer) matches, and visits to museums and galleries.
You are encouraged to explore and participate in the more than 60 clubs, societies, and volunteer opportunities offered through the QMUL Student Union. Joining a club is a great way to meet local students and discover all London has to offer!
Daily Living and Schedule
The daily schedule will vary person to person, depending on the classes you take. The Columbia Global Seminar meets Tuesdays from 1 -3pm. Course excursions occur on Wednesday afternoon/evening or other evenings as scheduled.
The U.K. university system differs from the U.S. university system in that modules (e.g. classes) may meet fewer times a week and/or for fewer hours. However, you are expected to supplement your learning with independent reading and research in your free time.
Location
Queen Mary University of London (QMUL) is located in the Mile End neighborhood of East London, a vibrant and desirable location for the city's growing and diverse population of young professionals and students. The campus, situated in the heart of London, is close to local landmarks such as Queen Elizabeth Olympic Park, Tower Bridge, and Brick Lane. The Barbican Center, West End, Parliament, Royal Parks and Palaces, and London's incredible wealth of other cultural and historical attractions, are short journeys away by bike, bus, or Tube. When you're in need of greenery, the campus' location along the Regent Canal between Victoria and Mile End parks provides the perfect setting.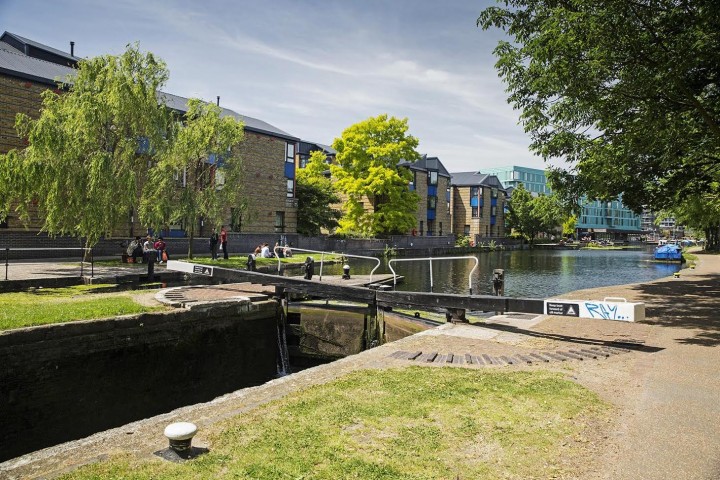 Queen Mary University of London has a long and robust history as an institution of higher learning. It was founded in 1887 as the People's Palace, a philanthropic center providing educational opportunities to east Londoners. A rising star among the UK's Russell Group of research-centered universities, QMUL compares well with Columbia in its curricular structure and in its identity as an international university in an historic global city. Fully 20% of QMUL's students come from 125 countries outside the UK. QMUL awards degrees at the undergraduate, master, and doctoral levels.
People

Edward Mendelson (Fall 2022 Faculty Director, Instructor for London: Fictional and Real)
Edward Mendelson is the Lionel Trilling Professor in the Humanities at Columbia. His books include The Things That Matter: What Seven Classic Novels Have to Say about the Stages of Life; Moral Agents: Eight Twentieth-Century American Writers; and Early Auden, Later Auden: A Critical Biography. He is finishing a book titled Medicine, Empire, Love: The Inner Life of "Mrs. Dalloway." He is the Literary Executor of the Estate of W. H. Auden, a regular contributor to the New York Review of Books, The New York Times, the TLS, the London Review of Books, and other publications, and he is a Contributing Editor at PC Magazine. He has written widely on nineteenth- and twentieth-century literature and the contemporary digital world.
Zoë Pollak (Fall 2022 Program Coordinator)
Zoë Pollak is a Ph.D. candidate in English and Comparative Literature at Columbia University working in 19th-century American literature. Her dissertation, "World on a Page: Small Forms in 19th-Century American Poetry," examines what a group of Northeastern poets accomplished by writing small poems that foreground small subjects. At Columbia, she has taught courses and discussion seminars in Literary Texts and Critical Methods, University Writing, Modernist and Romantic poetry, and physics. She graduated with a B.A. in English and a minor in Creative Writing from the University of California, Berkeley, and received an M.St. in English from the University of Oxford.
Financial Considerations
Many students use a combination of federal student aid and home school grants to fund their undergraduate studies. Many, if not most, of these funds are applicable to studying abroad for a semester or academic year. The costs of studying abroad during the semester or academic year are frequently comparable to those of staying on campus.
All students should work with their home school financial aid office to determine what aid is available for studying abroad.
Please see below for the cost breakdowns for detailed information on all program-related expenses:
Program Costs:
Financing Your Studies in London
For more information and resources on financing your time abroad, please see the pages below:
WITHDRAWAL & REFUND POLICY
If you decide to withdraw from the program after confirming your participation, please be aware of the financial consequences and the office policies by clicking here.
Find Out More
Speak to an Adviser: Want to learn more? Make an appointment to talk with Karyn, the adviser for this program! You can also email her with any questions, or to arrange a meeting if you are unable to make the listed times.
Speak to a Peer Adviser: Want to hear more about the student experience on Columbia in London? You can email Alexis Buncich CC'21 or get to know our other Peer Advisers who are eager to share their study abroad advice with you!
Resources for Accepted Students