Immerse yourself in the culture, history and language of La Serenissima on a six-week summer program based at Ca' Foscari University in Venice. Choose from a menu of courses in Italian language, culture, literature/film, art history and conservation, and history. Experience the rich contemporary and historical culture of Venice, while also making rapid progress towards your academic goals.
Program Overview
Students learn about the art, literature, culture, and society of Venice and the Veneto region while also having the option to study and practice Italian. The program is not geared toward any particular major, and students with no Italian language or art history background are eligible to apply. Ca'Foscari University students also enroll in some of the courses allowing for varied perspectives and richer discussions both inside and outside of the classroom.
The program offers many different courses from which to choose, with total point options ranging from 6-10 points for the summer
All students are required to enroll in at least 2 courses
Course combinations will provide opportunities to deepen the appreciation of Venetian visual culture, to rapidly improve Italian language skills, or to learn more about Italian culture through history, film and literature.
Eligibility and Application
Currently enrolled undergraduate, graduate, and post-graduate students in good academic and disciplinary standing

Minimum 3.0 cumulative GPA

Minimum 3.0 average language GPA for courses taught in Italian

Students must meet prerequisites for individual courses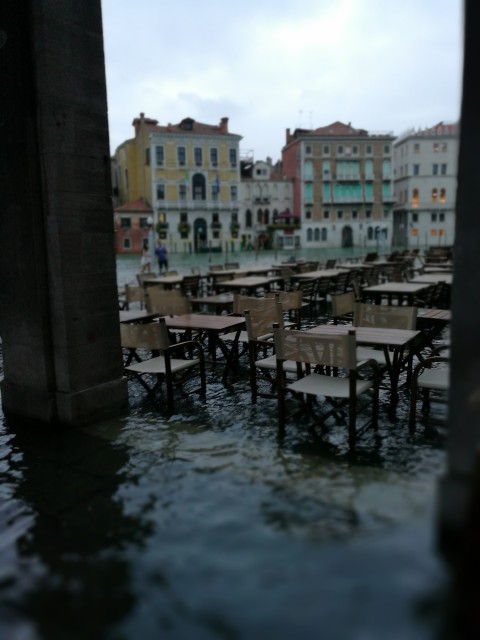 How to Apply
Want to apply? Click the "Apply Now" button above. If the button doesn't appear above, the program is not yet accepting applications. You will be asked to set up a short profile, which will allow us to send you relevant information about your application. Once you've created a profile, you will see a checklist of items that you will need to submit. These generally include:
Application questionnaire(s)
Letter(s) of recommendation
Home school approval/clearance
I never expected to fall in love with Venice the way that I did, and I am already trying to find a way to go back.

-Hannah Loughlin, CC'20
Academics
Note: The University reserves the right to withdraw or modify the courses of instruction or to change the instructors as may become necessary.
Participants choose their courses according to personal aspirations and interests as well as the course schedule. Please click

here for the final course schedule for summer 2019. All students must enroll in 2 courses.
Please note that the course offerings and schedule are still subject to change. Attendance at all class meetings, concerts, and excursions, unless otherwise indicated, is mandatory.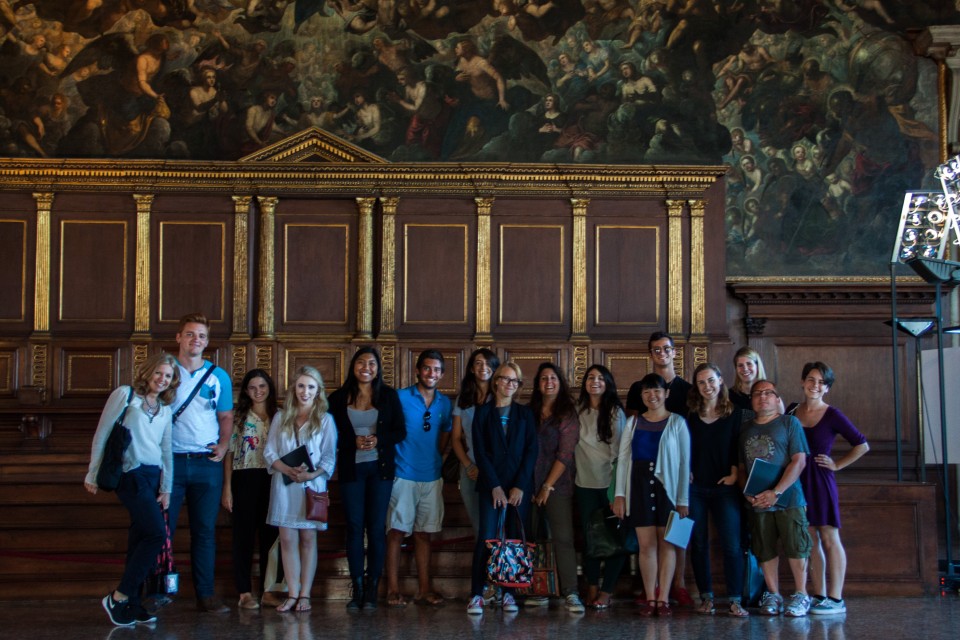 Language Courses (Summer 2019)
Italian [In Venice] O1121. Intensive Elementary Italian. 6 points
Prerequisites: None
Instructor: Christina McGrath

Syllabus
The equivalent of Italian 1101/1102 at Columbia. This intensive first year course, open to students with no previous training in Italian, prepares students to move into intermediate Italian.
The course provides students with a foundation in the four language skills of listening, speaking, reading and writing. Students are encouraged to participate actively in class discussions and activities and to interact with teacher and classmates. We will learn Italian not only thanks to exercises and conversation, but also through songs, clips, pictures, food, and games. Upon successful completion of the course, students should be able to:
provide basic information in Italian about themselves, their interests, their daily activities;

participate in a conversation on everyday topics using the major time frames of present and past;

read short edited texts, understand the main ideas, and pick out important information from authentic texts (e.g. menus, signs, train schedules, etc.)

write short compositions on familiar topics;

identify basic cultural rituals and practices in the context of their occurrence.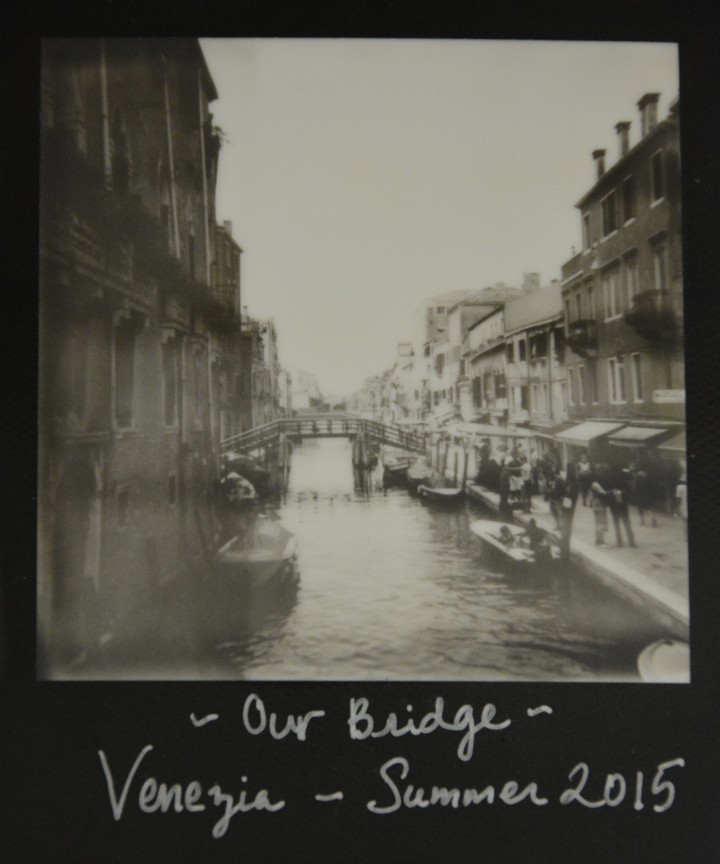 Italian [In Venice] O1203. Intensive Intermediate Italian. 6 points
Prerequisites: One year of college-level Italian or the equivalent.
Instructor: Marco Sartore

Syllabus
The equivalent of Italian 1201/1202. This intensive second year course allows students to develop listening, speaking, reading, and writing skills in Italian and a better understanding of Italian culture.
Students are involved in activities outside the classroom, where they gather information on Italian cultural topics through interviews and surveys that allow them to engage directly with the local community. Upon successful completion of this course, students should be able to:
use a sufficient range of language to be able to give clear description;

express viewpoints on most general topics;

show a relatively high degree of grammatical control;

use cohesive devices to link their utterances into clear and coherent discourse;

give detailed descriptions and presentations on a wide range of subjects related to their fields of interest, expanding and supporting their ideas;

write clear and detailed text on a variety of subjects related to their field of interest, synthesizing and evaluating information and arguments;

understand straightforward factual information about common everyday life;

interact with a degree of fluency and spontaneity that makes for regular interaction;

express news and views effectively in writing, and relate to those of others;

express themselves appropriately in different cultural and communicative situations;

and be aware of the most significant differences between the customs, usages, attitudes, values, and beliefs prevalent in the Italian culture and those of their own.
Italian O3330. Awakening the Senses in an Italian City. 3 points
Prerequisites: One year of college-level Italian or the equivalent
Instructor: Maria Luisa Gozzi

Syllabus
In this course we will consider the different ways we can learn to use and express our senses while exploring Italy's most sensational city – Venice. We will read Italian authors, listen to different kinds of music, as well as contemplate the sounds of specific sites within Venice; we'll look at paintings, frescoes, architecture and landscapes to refine our appreciation of visual beauty; taste different typical Venetian and Italian food preparations; we will explore the link between smells and memories; we will also use our hands to experience various textures and tactile sensations around the city. We will become more aware of the way we perceive the world around us; and find the Italian words we need for these tasks; expressing ourselves also through images (photos and drawings) and recorded materials. Venice is the ideal place to appreciate sensorial experiences. Each class will have a component of exploring outside of the class our reaction to different stimuli. Materials and assignments will be designed and gauged to respect the inclinations and linguistic ability of each of the students who will enrolled.
ITALIAN CULTURE COURSES (SUMMER 2019)
Italian O4016. Mediterranean Venice: Living and Losing a Maritime Empire. 3 points.
Prerequisites: None
Instructor: Konstantina Zanou

Syllabus
Venice is today a northeast province of the Italian state. For the largest part of its history, however, the city had very little to do with the rest of the Italian peninsula; it was instead the northwestern metropolis of an Eastern Mediterranean Empire, stretching all the way to (today's) Croatia, Albania, Greece, Cyprus and Turkey. By studying the history of Venice's imperial past, the course aims precisely to relocate the students' geographical and cultural perception of the city. Combining readings and documentaries with weekly walks and guided tours in the city, it invites students to explore themes such as the history of the Venetian Republic (and especially of the maritime state- stato da mar), Venice's relations to the Ottoman world, the city's ethnic and confessional diversity, the 'myth of Venice'. Visits include the Correr Museum, the Doge's Palace, the Arsenal, the Jewish Ghetto, the Campo Dei Greci, the Church of San Giorgio degli Schiavoni, the Island of San Lazzaro degli Armeni and others. An one-day trip to Trieste will be optionally offered.
Italian O4490. Venice and Modernity: Screening La Serenissima. 3 points.
Prerequisites: None
Instructor: Elizabeth Leake

Syllabus
This course will examine representations of Venice in film and literature. How do we move from text to screen? From the "real" Venice to a two-dimensional one? From Venice, Italy to Venice, California, to Venice in Las Vegas? To answer these questions, we will think about theories of adaptation, and read texts by Boito, Mann, Dostoevsky, Calvino, and Marinetti. Our Friday morning sessions will be devoted to screening films by Visconti, and Soldini, Segre and others. We will visit some of the sites where they were filmed as time permits. Requirements: active class participation, midterm and final exam (both in class).
Counts toward the Italian Major/Concentration at Columbia.
Art History O4430. Art in Venice. 3 points.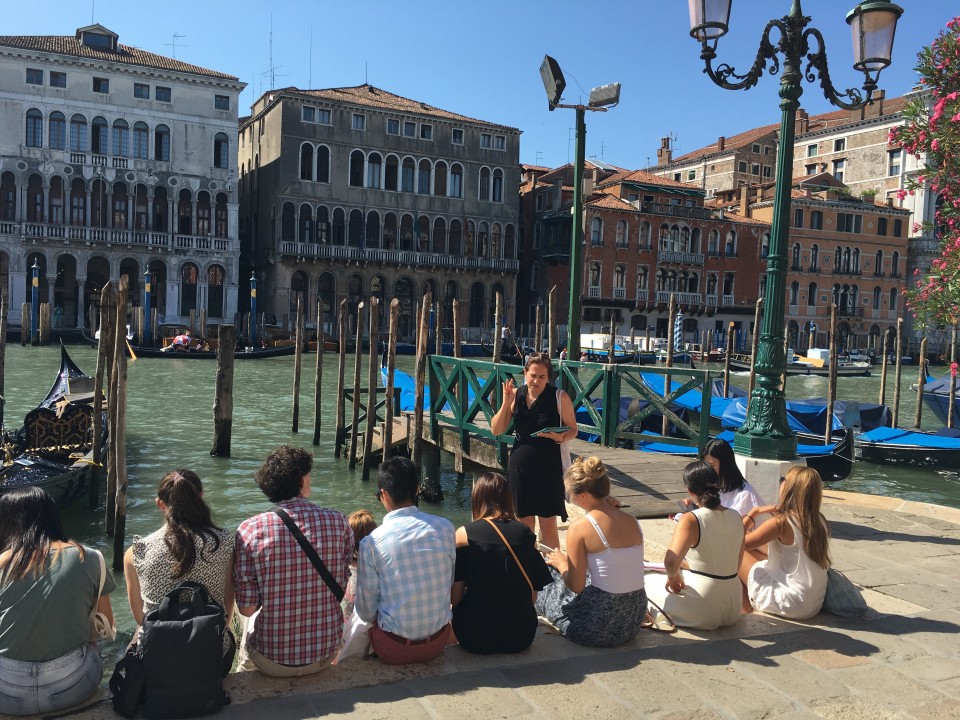 Prerequisites: None
Instructor: Caroline Wamsler and Johanna Fassl

Syllabus
This course examines the art, architecture, and culture of Venice from the 14th to the 18th century. The goal of the curriculum is for students to acquire a firm visual literacy in order to read works of Venetian art and to familiarize themselves with the methods of art history. The course is set up as a field study, using the city as classroom and supporting site visits in and outside of Venice. The goal is to provide students with a solid visual knowledge and historical understanding of a set of key monuments, and to encourage them to think through the social, political, cultural, and intellectual forces at play in the creation of these works. Each day's choice of monuments is based on a walkable itinerary, visiting churches, confraternities, cloisters, palaces, and museums. Day trips include excursions to Padua and the Palladian villas in Vicenza and the Veneto.
Counts toward the Art History Major/Concentration at Columbia.
Art History O4432. Introduction to the Conservation of Venice's Built Heritage. 3 points.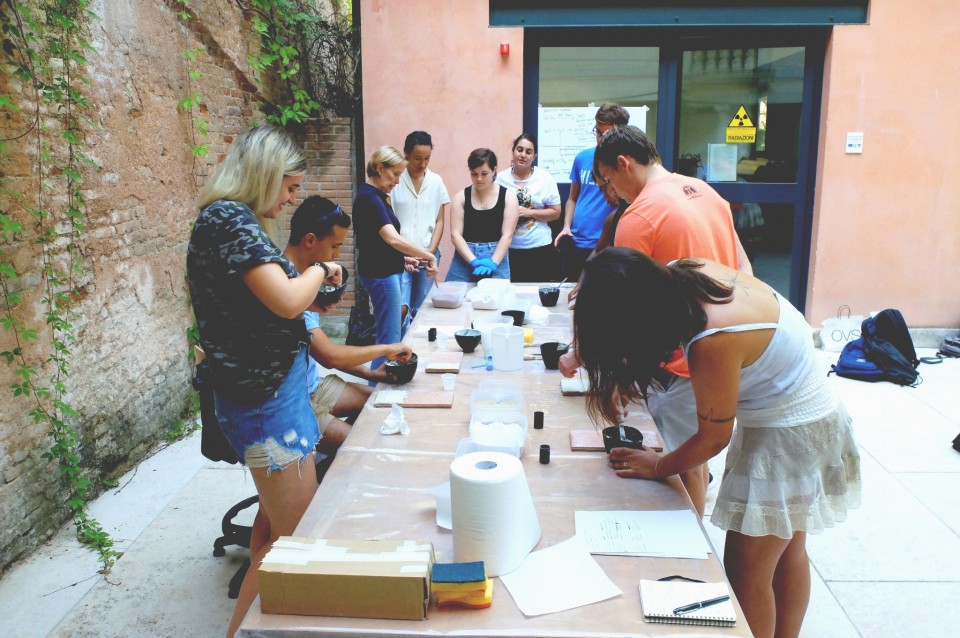 Prerequisites: None
Instructor: Mieke Van Molle

Syllabus
The course aims at providing participants with an understanding of the built heritage of Venice, its historical development, construction techniques and building materials and at gaining insight in the related conservation problems. Students are first introduced to the particular conservation problems of the city of Venice and its Lagoon environment. The course then addresses the historical growth and architectural development of Venice, its specific construction techniques and its great variety of stone materials, originating from all over the Mediterranean. It subsequently focuses on the conservation process, including the diagnostic survey, the different decay mechanisms and finally offering an overview of the conservation treatment. The course includes a series of guided walking tours and diversified site visits which will illustrate and complement class lectures.
Counts as a seminar for the Art History Major/Concentration at Columbia.
Art History O3431. Contemporary Art at the Biennale. 3 Points.
Prerequisites: None
Instructor: Alexander Alberro

Syllabus
This course introduces the relationship between contemporary artistic practices and the 2019 Venice Biennale. The Biennale has become one of the most important international contemporary art fairs. This course will expose students to the historical, political, and cultural developments linked to the biennale from its inception in 1895 to present day. In addition to regular class meetings with slide lectures and seminar-style discussion in the classroom, students will visit exhibition spaces located in the historical pavilions of the giardini (fair gardens), the arsenale (a 16th century warehouse space now used to host sections of this contemporary art installations), and other temporary venues located throughout the city as we investigate not only the art, but also the unique spaces in which we encounter it. Beyond a focus on the history of the Venice Biennale, the course will introduce some of the key concepts of contemporary art as they have developed in the past three or so decades.
Counts toward the Art History Major/Concentration at Columbia.
Music O3184. Venice and Its Musical History. 3 Points.
Prerequisites: None
Instructor: Giuseppe Gerbino

Syllabus
Throughout its history, Venice cultivated an idealized image of its political and civic identity. Music played a central role in the construction of the myth of the "Most Serene Republic" both through the prestige of the Venetian music establishment and as a symbol of social harmony and cohesion. This course explores the history of this unique bond between Venice and its musical self-fashioning as well as the construction of a nostalgic image of Venice's past musical splendor in nineteenth and twentieth-century music.
Counts towards the Music major/concentration at Columbia.
Past Courses
INSM O3920. Nobility & Civility: East and West. 3 points.
Prerequisites: None
Instructor: Jo Ann Cavallo
This interdisciplinary colloquium focuses on the examination and comparison of different cultural understandings of the concepts of nobility and civility as they appear throughout the ancient, medieval and early modern world. Our project involves the analysis of important philosophical, religious and literary texts from the East Asian, Indian, Islamic and Western traditions. A fundamental aim of this course will be the formulation of an intercultural perspective from which the core human concerns of nobility and civility, which these various traditions share, can be more coherently articulated. More generally, this course seeks to provide a model for integrated undergraduate education focusing on common human values and universal perennial issues while also recognizing cultural and historical differences.
Course counts as a Global Core requirement for Columbia students.
Art History. From Bellini to Tintoretto: Venetian Narrative Painting. 4 points.
Prerequisites: None
Instructor: Diane Bodart
This course will analyze the distinctive features of narrative painting in Renaissance Venice, examining the many narrative cycles that were realized for public palaces, confraternities or churches, by artists such as Giovanni and Gentile Bellini, Carpaccio, Titian, Palma il Giovane, Veronese or Tintoretto. Comparative examples will be taken from the fresco decorations on the terraferma in cities like Padua or Vicenza. Most of the classes will be held in situ in order to have a better understanding of the modalities of the paintings' narrative discourses in relation to the frame structure of the walls and the architecture of the space.
Counts toward the Art History Major/Concentration at Columbia.
Italian O4043 Italian Renaissance Literature and Culture: Venice and the Northern Italian Courts. 3 points.
Prerequisites: None
Instructor: Jo Ann Cavallo
Renaissance Italy was a hub for cross-cultural interactions, reflected in various ways across literary genres. This course on Venice and the Northern Italian courts will pay special attention to the crossing of boundaries, whether socio-cultural, religious, linguistic, gendered, ethnic, or strictly geographical, in a range of fourteenth- to early seventeenth-century texts, such as travel writings, chivalric epic poetry, court literature, comedy, drama, dialogues, and the novella. Authors covered will include Marco Polo, Boiardo, Ariosto, Castiglione, Beolco, Giraldi Cinzio, Tasso, Tarabotti, and Galileo. Issues of propaganda and patronage, aesthetics and ideology, classicism and iconoclasm, will also be discussed.
Italian O3005: Discovering Venice: A Cultural Journey [in Italian]. 3 points.
Prerequisites: Two years of college-level Italian or the equivalent.
Instructor: Federica Franze
In this course we will engage in the discussion of some of the major cultural, literary and artistic aspects of Italy. Students will review the geography of Italy, while getting to know some of the differences in the culture and in the landscape of the Italian regions, with a closer look at Veneto and the Venice area and its culinary, artistic and artisanal products (i.e. in the Islands of Murano and Burano). We will approach the topic of traveling under both a practical and an abstract angle. Students will discover what it means to live in Venice, among bridges, Calli and buildings facing the water, learn how to take a vaporetto or tour with a Gondola, through a variety of oral and written exercises aimed to review, improve and expand their vocabulary. Among some of the cultural topics, will also be the Italian university system and students' life. Students will also learn about current events discussing topics such as the current immigration waves in and out of Italy (immigrants from underdeveloped countries, and the so-called "brain drain"); politics, corruption and "the Mafie"; lastly, some challenging issues (civil unions, Jobs Act, migration and citizenship), which have been the object of recent political reforms. Music, clips from films, newspaper articles and short literary texts, will be used, but also field trips and short excursions will be organized to approach these themes. At the end of the course, students will have acquired a deeper knowledge of Italian contemporary life and culture, and improved both their written and oral communication skills, within specific socio-pragmatic areas.
Art History O3310. Portraiture in Renaissance Venice. 3 points.
Prerequisites: None
Instructor: Diane Bodart

Syllabus
From Bellini to Tintoretto, Venetian artists elaborated individual portraits that were to be an influential model in Renaissance art, while poets, from Bembo to Aretino, celebrated in their verses the perfect illusion of presence and life performed by these works. Nonetheless, the representation of the self in Venice was challenged by the corporative structure of the society and its political institutions: the image of the individual was often to integrate group portraits, while the Venetian woman was generally depicted as an ideal beauty. Through a cross-analysis of sources and works, the course will investigate this tension between the fashioning of the self and the construction of the social and political identity of Venice in the frame of its cosmopolitan world. The classes will be held in situ in order to train the students to analyze original works in their context.
Counts toward the Art History Major/Concentration at Columbia.
Grades and Transcripts
Grading Policy
Click here for the Columbia summer program grading policies.
Transcripts
Upon successful completion of the program, grades are entered into Columbia's online grading system.

No credit is granted to students who do not complete the full program.
All courses taken on the program are converted to an American grading scale and transmitted to students as follows:
Columbia students: Grades appear on SSOL and your transcript as semester grades from courses taken at Columbia. For more information, please see the section on Academic Credit in Steps to Study Abroad.
Barnard students: Grades appear on eBear and your transcript as any semester grades from courses taken at Barnard. For more information, please see the section on Credit and Transcripts for Barnard Students on our Barnard student pages.
Non-Columbia students: can request electronic transcripts online through the Columbia University registrar.
Life in Venice
HOUSING
Students live in program housing. They share furnished apartments which are located throughout the main island of Venice in various neighborhoods from Canareggio to Castello. Students may be housed in groups of 2-5, and mostly live in shared, double rooms within the apartments. They also have the opportunity to visit each other and thus, explore different neighborhoods and gain a sense of how the city fabric works.
MEALS
Students are responsible for their own meals. Venice has many restaurants, bars, cafes, and pasticceries and students have the opportunity to shop at the local markets and frequent the bars and restaurants in their neighborhood on a regular basis.
Ca' Foscari also has two student cafeterias which offer low-cost meals. They are located about 10 minutes from the classrooms. The hours are limited.
ACTIVITIES
To complement the academic experience, activities designed to introduce students to the local culture are planned. Past activities have included an introduction to Venetian rowing, introduction to wine cultivation and production and a wine tasting, a visit with Save Venice (a local conservation group), biking around the Lido, weekly group dinners, Italian conversation gatherings, museum tours, and sestieri tours.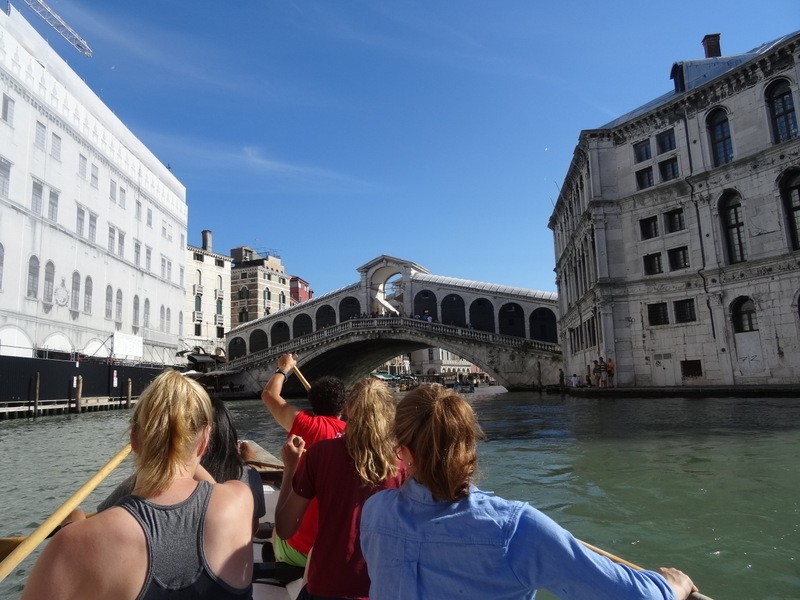 Field Trips
Regular field trips around the Veneto are scheduled as part of the academic program for the art history course and some trips and activities are incorporated into the Italian literature and culture course. Excursions have included an exploration of various Palladian villas, a day in Padova, and a trip to Verona.
DAILY LIVING AND SCHEDULE
This program has a very full schedule and students should expect to devote most of their time in Venice to the program and complementary activities. Classes are during the weekdays and so students are able to travel on the weekends if they choose to do so.
LOCATION
Venice, in Italian Venezia, is considered by many the most beautiful city in the world. Founded over 1500 years ago, the Venetian Republic rose to become the main European center of trade between the East and West. At the height of its power, it controlled an empire that extended north to the Dolomites and south as far as Cyprus. This is where Marco Polo set off for his historic voyage to Italy.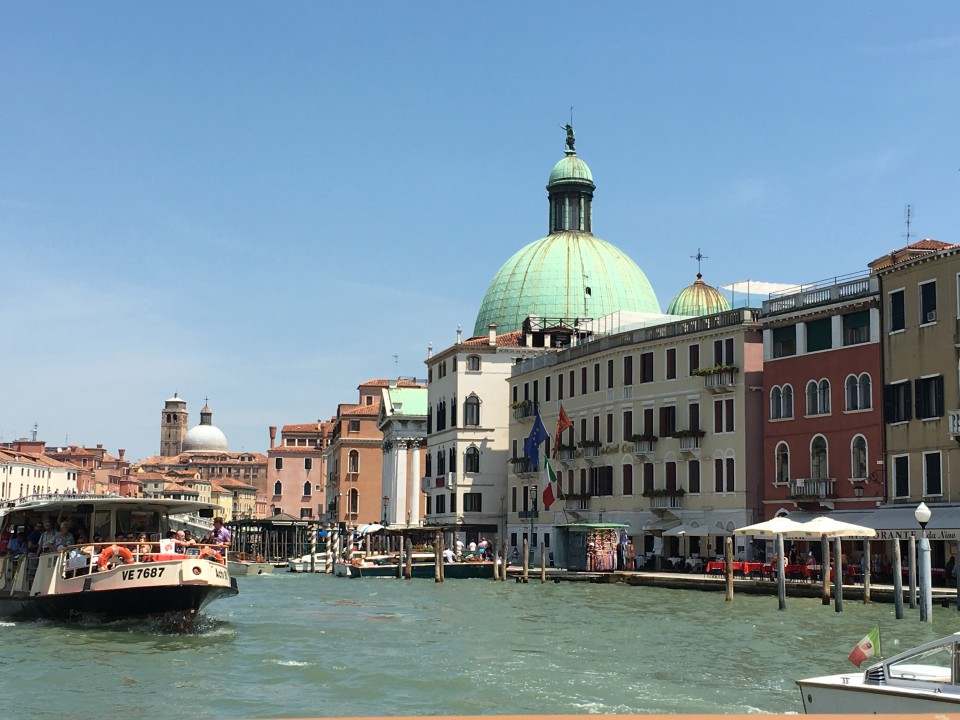 It is in a unique position, built on an archipelago of islets or shoals, a few kilometers from the mainland, in a lagoon protected from the open sea by the natural island of the Lido. The city is comprised of over 117 small islands, 150 canals, and more than 400 bridges. The buildings of Venice are either on natural islands or on piles of pine driven down about 7.5 meters beneath the water to a solid bed of compressed sand and clay. There are no cars; waterbuses, gondolas, and boats provide the only means of transport along a system, the main thoroughfare being the Grand Canal, lined with splendid palaces. Venice's urban fabric has not changed since the late eighteenth century, giving it a remarkably peaceful and enchanting atmosphere. One of the best ways to explore the city is to walk. It only takes one hour to get from east to west, enjoying the main attractions and discovering unique remnants of Venice's grand past in almost every corner.
Host Institution
Established in 1868, University Ca' Foscari of Venice is one of the most prestigious universities in Italy. It includes four schools (called Facoltà) in Economics and Business, Humanities, Sciences, and Foreign Languages and Literature which is divided in Western and Oriental studies. Ca' Foscari University has 20,000 students and it offers 30 bachelor's degrees and 53 masters degrees.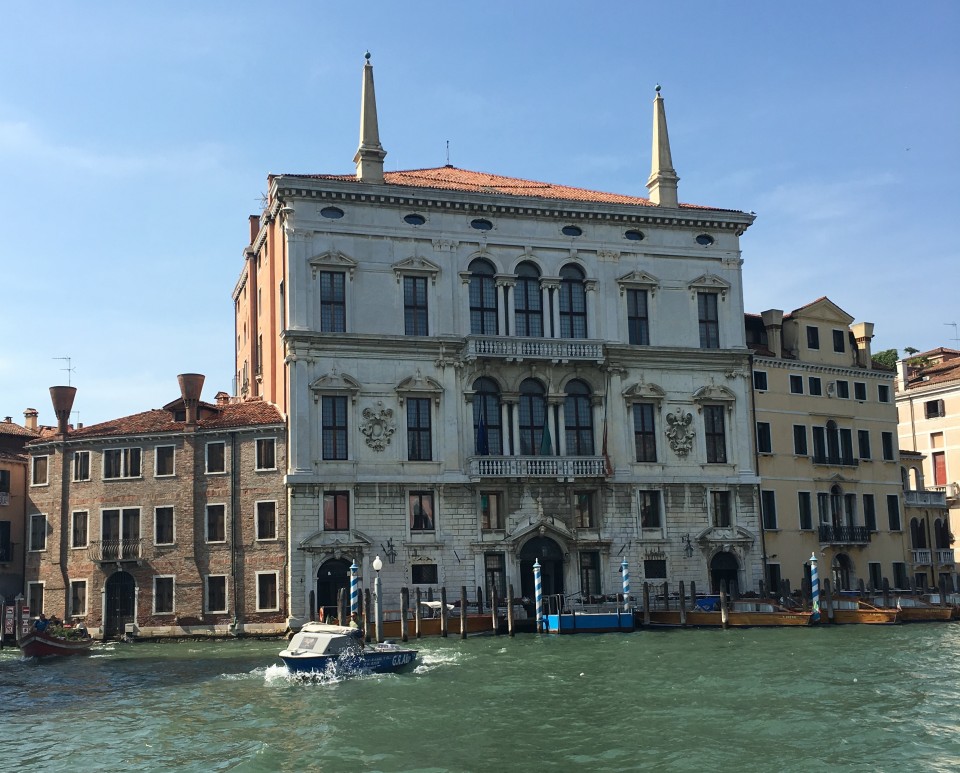 The University is located in historical buildings throughout the city of Venice which is the home of many cultural and prominent institutions such as the Biennale of Arts, the Fondazione Cini, the University of Architecture, and many others. All of them share programs and activities with Ca' Foscari University.
People
FACULTY
Alexander Alberro (Instructor for Contemporary Art at the Biennale) Alexander Alberro, Virginia B. Wright Professor of Modern and Contemporary Art History at Barnard College and Columbia University, teaches modern and contemporary European, U.S., and Latin American art, as well as the history of photography. Recent lecture courses include "Histories of Photography"; "Early Modernism and the Crisis of Representation"; "In and Around Abstract Expressionism"; and "Contemporary Art." Recent graduate seminars include "Directions in Latin Caribbean Art," "Contemporary Photography and Camera Work"; "Spectatorship, Participation and Interaction in Contemporary Art"; "Contemporary Art and Contemporaneity"; and "Abstract Art and its Legacies in Latin America." Professor Alberro's writings have been published in a broad range of journals and exhibition catalogues, and translated into numerous languages. He is also the author and editor of numerous books, including Abstraction in Reverse: The Reconfigured Spectator in Mid-Twentieth Century Latin American Art (2017), Luis Camnitzer In Conversation with Alexander Alberro (2014); What is Contemporary Art Today? (2012); John Miller: The Ruin of Exchange (2012); Institutional Critique: An Anthology of Artists Writings (2009); Art After Conceptual Art (2006); Museum Highlights (2005); Conceptual Art and the Politics of Publicity (2003); Recording Conceptual Art (2001); Two-Way Mirror Power (1999); and Conceptual Art: A Critical Anthology (1999). At present, Prof. Alberro is completing a book-length study, "Spaces of Contemporary Art," that focuses on the relationship between current art and the geography of globalization.
Johanna Fassl (Instructor for Art in Venice) is Associate Professor of Art History and Visual Communication and department chair at Franklin University Switzerland, in addition to being the director of Casa Muraro: Columbia University's Study Center in Venice. She received her PhD (with distinction) from Columbia University and has since been the recipient of numerous fellowships, including a Mellon and Getty Postdoctoral Fellowship for her research. Her areas of specialization include the art and architecture of Venice; her book Sacred Eloquence: Giambattista Tiepolo and the Rethoric of the Altarpiece was published with Peter Lang was in 2010.
Giuseppe Gerbino (Instructor for Venice and Its Musical Identity) is a Professor of Music, Historical Musicology at Columbia. He joined the Columbia faculty in 2001. His research interests include the Italian madrigal, the relationship between music and language in the early modern period, early opera, and Renaissance theories of cognition and sense perception. He is the author of Canoni ad Enigmi: Pier Francesco Valentini e l'artificio canonico nella prima metà del Seicento (Rome, 1995), and Music and the Myth of Arcadia in Renaissance Italy (Cambridge, 2009), which won the 2010 Lewis Lockwood Award of the American Musicological Society. His publications have appeared in the Journal of Musicology, the Journal of Medieval and Early Modern Studies, The Musical Quarterly, Studi Musicali, and Il Saggiatore Musicale. He has received grants and fellowships from the American Musicological Society, the Harvard Center for Italian Renaissance Studies (Villa I Tatti), the Renaissance Society of America, the Mellon Foundation (Newberry Library), the American Philosophical Society, and the Italian National Research Center (CNR).
Maria Luisa Gozzi (Instructor for Advanced Italian) has a Ph.D. in Italian Literature from Rutgers University. She earned her undergraduate degree in Medieval Philology at the University of Florence, Italy. She has taught at Rutgers University, the University of Oregon and, since 1993, Columbia University. She has taught language courses at all levels, on Italian cinema, opera, Dante, linguistic and cultural diversity, war literature, and stylistics. She has worked on several multimedia projects on the Holocaust, Italy's diversity and multiculturalism, and translation techniques.
Elizabeth Leake (Instructor for Venice and Modernity: Screening La Serenissima) is a professor and Director of Graduate Studies in the Italian Department at Columbia. Her research interests include Twentieth Century narrative and theatre, psychoanalytic, ideological, and disability studies in Italian literature, fascist Italy, Italian cinema, and early Danish cinema. She is a recipient of the Modern Language Association Aldo and Jeanne Scaglione Publication Award for a Manuscript in Italian Literary Studies for her book The Reinvention of Ignazio Silone (2003) and The National Endowment for the Humanities Fellowship for College Teachers and Independent Scholars 2001. Her latest book, After Words: Suicide and Authorship in Twentieth Century Italy, was published in February 2011. Her current research project is a comparative study of representations of cognitive disability among American, Danish, and Italian poets; she is also co-authoring a book on Italian confine.
Christina McGrath (Instructor for Elementary Intensive Italian) Christina McGrath is a PhD candidate in the Department of Italian and the Institute for Comparative Literature and Society. Her research interests include Boccaccio, Dante, the courtly lyric, gender, and the application of ethics and moral philosophy within medieval texts. Since coming to Columbia, Christina has worked on special exhibitions in the Rare Books and Manuscripts Library under the supervision of Prof. Consuelo Dutschke, including an exhibit of a rare leaf from a 14th century manuscript of the Commedia. She has also dedicated significant time to her pedagogical development, and received certification from the Innovative Teaching Summer Institute, run by the Columbia Center for Teaching and Learning. She is also one of the Teaching Observation Fellows for the 2017-2018 academic year. In February of 2017, she was selected to receive a scholarship to attend to the Northeastern Conference on the Teaching of Foreign Languages.
Before earning her MA at Columbia in 2017, Christina was an exchange student at the Università degli Studi di Firenze; she received her BA in Italian and Art History from Georgetown University in 2015, graduating magna cum laude. She has been recognized with various awards, including the Georgetown University Dante Award for excellence in Italian studies, the NIAF Abruzzo Molise Heritage Scholarship, and the Benjamin A. Gilman grant for foreign study. In 2015, she was selected as an alternate for the Fulbright Scholar Program to Italy, and she was invited to represent the United States at the American pavilion at EXPO Milano.
Mieke Van Molle (Instructor for Introduction to the Conservation of Venice's Built Heritage) performs varied research and consultancy activities in the field of stone conservation and cultural heritage including several related publications. She holds a MA degree in Archaeology and History of Art from the Catholic University of Leuven, Belgium, and specialized in conservation at ICCROM, the Istituto Centrale del Restauro, Rome and the Institut Royal du Patrimoine Artistique, Belgium.
She has worked as freelance conservator in Italy, Belgium and France, mainly in stone, stuccoes and mural paintings conservation. She collaborated with ICCROM from 1991 to 2009 for the development and implementation of international training programs on stone and mural paintings conservation, coordinating the last five ICCROM-UNESCO Venice International Stone Conservation Courses (1997-2009). Additionally, she taught stone conservation at the Università Internazionale dell'Arte, Venice from 2001-2004.
From 2005 to 2008 she was Head of the Permanent Office of the Association of International Private Committees for the Safeguarding of Venice, which included the coordination of conservation, research and cultural promotion projects financed by the Private Committees in the framework of the UNESCO-Private Committees Program for the Safeguarding of Venice, in close cooperation with the Superintendencies for the Care of Cultural Property.
Marco Sartore (Instructor for Intermediate Italian) Marco Sartore (Instructor for Intermediate Intensive Italian) is a doctoral candidate in the Italian Department at Columbia University. He has previously studied at the Università Cattolica of Milan, where he earned both his BA (Laurea Triennale) in Italian Literature and his MA (Laurea Specialistica) in Modern Philology. Before joining Columbia, Marco worked for two years as an Italian language assistant in several Australian elementary and high schools. At Columbia he has taught all four levels of the Italian language track, and is currently working toward his Ph.D. degree. His research interests include 13th and 14th-century literature, particularly its connections to Medieval theology and popular religion, the early lyric tradition, and Manuscript Studies.
Caroline Wamsler (Instructor for Art in Venice) is an instructor in the Art and Archeology Department at Columbia University. A specialist on fourteenth-century Venice she received her PhD in art history from Columbia University, where her dissertation focused on the trecento-painting program in the Palazzo Ducale in Venice. Beyond her interest in the municipal imagery in Renaissance Italy, she has worked on the Venetian city garden and public/private spaces in the urban fabric of Venice. In addition to Columbia she has been a Visiting Professor at Wesleyan University, Bard College and Vassar College offering courses focused on the medieval through the baroque period in Europe. She also serves on the board of Trustees of The New York Botanical Garden and Millbrook School.
Konstantina Zanou (Instructor for Mediterranean Venice: Living and Losing a Maritime Empire) is Assistant Professor of Italian, specializing in Mediterranean Studies. She previously held visiting positions at the University of Nicosia Cyprus, New York University, Queen Mary University of London and Université Paris-Est Créteil. She has been a fellow of Fulbright, the Institut d'Études Avancées de Paris, the Scuola Normale Superiore di Pisa, the British School at Athens, the Centre for Advanced Studies Sofia Bulgaria, and the Research Promotion Foundation of Cyprus.
She is a historian of the long-19th century Mediterranean in a global context. Her research focuses on issues of intellectual and literary history (Enlightenment, Neoclassicism, Romanticism, Philhellenism, Liberalism, Nationalism), biography and microhistory, with a special emphasis on Italy (the Risorgimento), the Venetian Republic, the Ottoman world, Greece, the Ionian Islands, and Russia. She is also a student of modern diasporas and of the trajectories and ideas of people on the move.
STAFF
Beatrice Mazzi (Program Coordinator ) is a PhD candidate in Italian Studies and Comparative Literature and Society. She earned her BA summa cum laude in Foreign Languages and Literatures at the University of Perugia where she was awarded the Erasmus grant and spent a semester at the University of Sevilla (Spain). She holds a MA in Literary Translation from the University of Turin (2010), and a Master of Arts in Comparative Literature from the University College of London (2010). Before joining Columbia in 2015, she has worked as an Italian language instructor for several American programs in Florence and as special programs coordinator for the International Center of the University of Oklahoma.
Her research focuses on Italian contemporary literature, life stories and testimony with an emphasis on gender and feminist issues. Although literature remains her main field of study, oral history, documentary and photography are among her areas of interest.
Cleo Nisse (Program Coordinator) is a PhD candidate in the Department of Art History and Archaeology at Columbia University specializing in Italian Renaissance art, and a former graduate of Cambridge University UK and the Courtauld Institute London. Prior to her PhD she trained as a painting conservator and her doctoral research now focuses on the materials, techniques and artistic practice of Venetian painters from the 15th and 16th centuries. She took part in the Columbia summer program in Venice as a student in 2016 and is delighted to return as part of the administrative team.
Caroline Wamsler (Program Director) has been the Venice Summer Program Director since 2016. She is an instructor in the Art and Archeology Department at Columbia University. A specialist on fourteenth-century Venice she received her PhD in art history from Columbia University, where her dissertation focused on the trecento-painting program in the Palazzo Ducale in Venice. Beyond her interest in the municipal imagery in Renaissance Italy, she has worked on the Venetian city garden and public/private spaces in the urban fabric of Venice. In addition to Columbia she has been a Visiting Professor at Wesleyan University, Bard College and Vassar College offering courses focused on the medieval through the baroque period in Europe. She also serves on the board of Trustees of The New York Botanical Garden and Millbrook School.
Financial Considerations
Program Costs
The Program Fee for Summer 2019: Includes tuition, housing, local transportation, and course-required excursions.
6 points: $9,454

9 points: $13,376
Please see our cost breakdown for detailed information on additional estimated expenses.
"Tuition and fees are subject to Board of Trustee approval and may change."
FINANCIAL AID AND SCHOLARSHIPS
If you are on financial aid, check to see if it can be applied to studying abroad. In general summer financial aid is not available to Columbia College or Columbia Engineering students, but may be available to School of General Studies students. Non-Columbia students should check with their home schools for funding availability.
Funding Your Summer in Venice
Columbia undergraduate and Barnard students may apply for the following scholarship applicable to this program:
For more general information and resources on financing your time abroad, please see the pages below:
Withdrawal Policy
If you decide to withdraw from the program once it has already started, please be aware of the financial consequences and the office policies by clicking here.
Resources for Accepted Students